R+T Alliance
As the World's leading trade fair, R+T reflects the success of international industries in the field of sun shading systems and doors/gates. In its 50-year success story, R+T has successfully brought its trade fair themes to various international markets.
The trade fair alliance for the sun shading and doors/gates industry, the R+T Alliance, currently consists of six trade fair events at five locations on three continents: R+T in Stuttgart, R+T Asia, R+T Turkey, APA Expo by R+T, Sun Shading Expo North America and OUTDOOR. AMBIENTE. LIVING.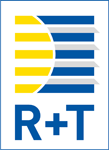 R+T in Stuttgart: 19 - 23 February 2024
R+T is the leading world trade fair for roller shutters, doors/gates and sun shading systems. All international companies of any standing are represented here. At R+T you will find everything there is in the area of roller shutters, doors/gates and sun shading systems: from exterior Venetian blinds to awning control systems, from fire protection doors and gates to security equipment.
But R+T is also the trade fair for innovations. Experience high-tech at first hand.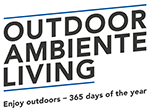 OUTDOOR. AMBIENTE. LIVING.: 3 - 7 February 2024
OUTDOOR. AMBIENTE. LIVING. shows what makes outdoor gastronomy best usable and comfortable for any weather condition.
In February 2024, leading manufacturers will present the latest innovations in sun and weather protection systems for outdoor gastronomy both at INTERGASTRA, the leading trade fair for the hotel and gastronomy business, and at the subsequent R+T in Stuttgart.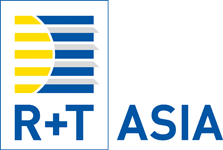 R+T Asia: May 28 — 30, 2024
China announced recently a nationwide loosening of COVID19 restrictions. This comes as a positive sign on the future of the exhibition industry. It was decided that the 18th edition of R+T Asia will be held on 28 — 30 May 2024 at the National Exhibition and Convention Center in Shanghai, reassembling the world-class fair in the Asia-Pacific Region.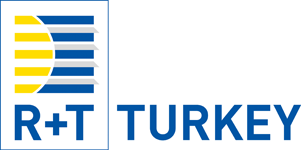 R+T Turkey: November 27 — 29, 2025
What a great success in 2022: 104 exhibitors, 2 halls, doubled size from last year with a gross area of 11,000 m² and 6,624 visitors from 87 countries! About 50 % of the visitors were international buyers, which exhibitors have confirmed as a success. The next R+T Turkey will be held in Istanbul on 27 — 29 November, 2025.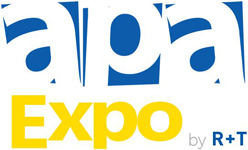 APAExpo by R+T
The first INNOVATION FORUM by APAExpo by R+T took place in Barcelona on 20 October 2022. The new concept was introduced and an overview of the current situation in the Spanish automatic door industry was given with various lectures and presentations. The next INNOVATION FORUM by APA Expo by R+T will take place in spring 2023.

Sun Shading Expo North America: 24 – 26 September 2024
The 2nd edition of Sun Shading Expo – the only US trade fair for interior and exterior shading systems was staged in Orlando (FL) from 1 to 3 November 2023 in conjunction with Advanced Textiles Expo, formerly known as IFAI Expo, the leading North American trade fair for specialty fabrics, advanced textiles and exterior shade and weather protection systems. Sun Shading Expo featured interior and exterior sun shading solutions, pergolas, sunshades, umbrellas, awnings, shutters, screens, fabrics for interior shading systems, hardware, profiles, drive and control systems, smart home and machinery.
The next edition of Sun Shading Expo North America will take place at the Anaheim Convention Center in Anaheim (California) from 24 to 26 September 2024 – again as a co-location with Advanced Textiles Expo.
Sebastian Schmid

Member of the Board of Management
Manuela Keller

Manager of Exhibitions and Events
Vanessa Noldin

Manager Communications Strategy