R+T Alliance
As the World's leading trade fair, R+T reflects the success of international industries in the field of sun shading systems and doors/gates. In its 50-year success story, R+T has successfully brought its trade fair themes to various international markets.
The trade fair alliance for the sun shading and doors/gates industry, the R+T Alliance, currently consists of six trade fair events at five locations on three continents: R+T in Stuttgart, R+T Asia, R+T Turkey, APA Expo by R+T, Sun Shading Expo North America and OUTDOOR. AMBIENTE. LIVING.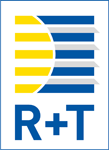 R+T in Stuttgart: 19 - 23 February 2024
R+T is the leading world trade fair for roller shutters, doors/gates and sun shading systems. All international companies of any standing are represented here. At R+T you will find everything there is in the area of roller shutters, doors/gates and sun shading systems: from exterior Venetian blinds to awning control systems, from fire protection doors and gates to security equipment.
But R+T is also the trade fair for innovations. Experience high-tech at first hand.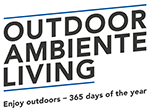 OUTDOOR. AMBIENTE. LIVING.: 3 - 7 February 2024
OUTDOOR. AMBIENTE. LIVING. shows what makes outdoor gastronomy best usable and comfortable for any weather condition.
In February 2024, leading manufacturers will present the latest innovations in sun and weather protection systems for outdoor gastronomy both at INTERGASTRA, the leading trade fair for the hotel and gastronomy business, and at the subsequent R+T in Stuttgart.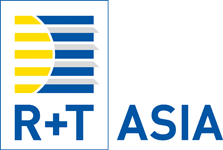 R+T Asia: 31 August - 2 September 2022
R+T Asia, which was originally due to take place at the National Exhibition and Convention Center in Shanghai from 25 to 27 May 2022, has had to be postponed due to the epidemiological situation in Shanghai and the local restrictions imposed by the Chinese government. R+T Asia 2022 will now be held exceptionally at the Shenzhen World Exhibition & Convention Center in Shenzhen (China) from 31 August to 2 September 2022.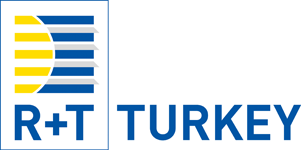 R+T Turkey: 20 - 22 October 2022
R+T Turkey is proving to be a valued industry meeting point in between the R+T trade fair in Stuttgart. In 2019, the event was still limited to a net area of 3,000 m² in one exhibition hall – now it has been extended to two halls for the first time.
Istanbul is an ideal trade fair venue, especially for Turkey's neighbouring countries.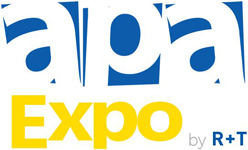 APAExpo by R+T
Current world events are having an impact on the Spanish market. In close consultation with all participants, APAExpo by R+T, which was originally scheduled to take place in Barcelona from 5 to 7 October 2022, has been postponed. Instead of the international trade fair for automatic doors/gates, an INNOVATION FORUM powered by APAExpo by R+T will take place in October 2022.

Sun Shading Expo North America: 12 - 14 October 2022
R+T is bringing its 50 years of expertise in the field of sun shading to the USA.
The core of the new trade fair will be interior and exterior sun shading systems, more precisely the product groups roller shutters and accessories, external blinds, interior sun protection, insect protection, drives and control systems as well as building automation and intelligent home systems.
Sebastian Schmid

Member of the Board of Management
Manuela Keller

Manager of Exhibitions and Events