03.08.2022 - 16:00
Creating value through automation: Machine vision systems in logistics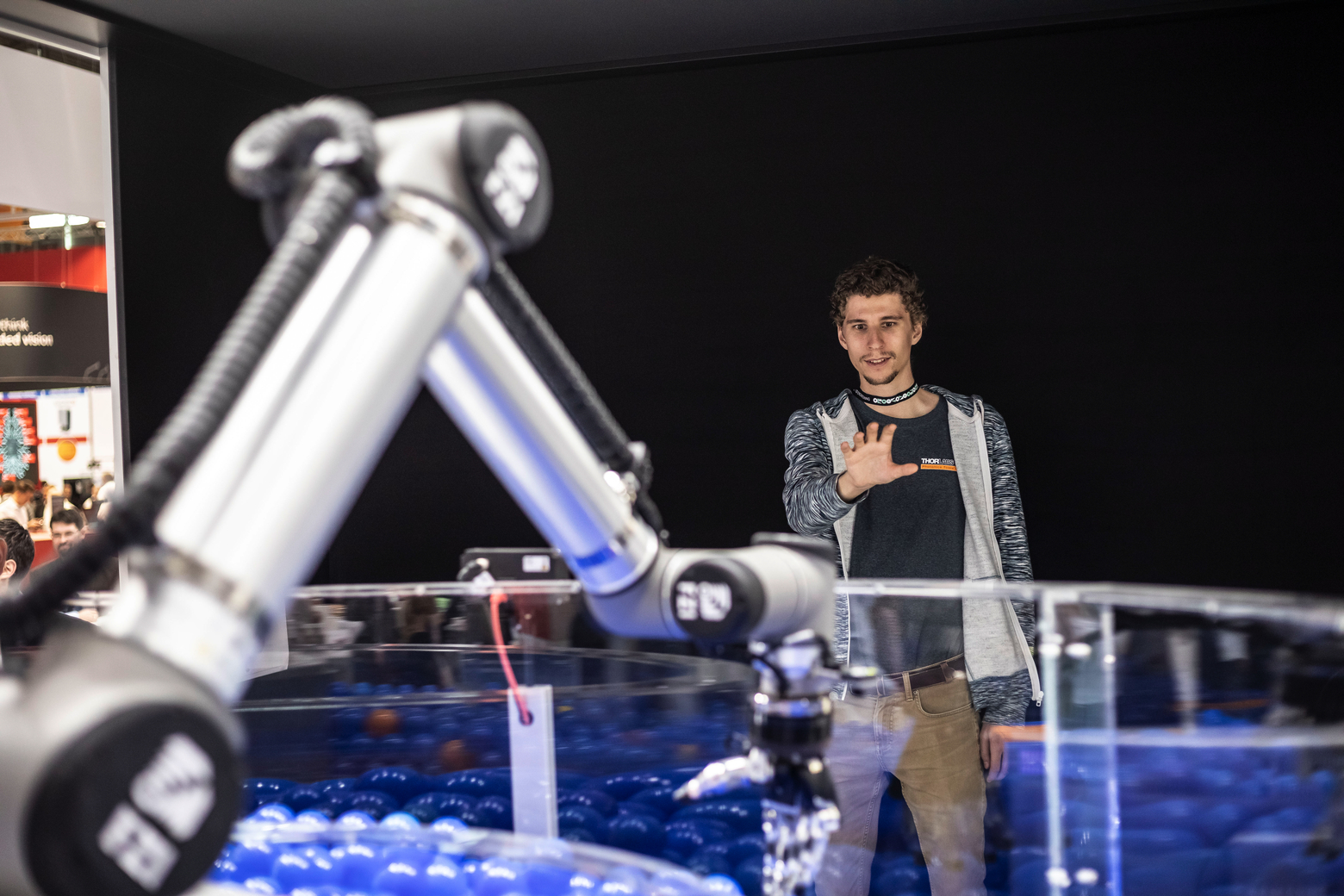 When goods are received, 3D imaging can be used to detect the position and condition of goods, as well as to guide robots so that they automatically pick up items and place them on a conveying system. When checking inbound goods, a vision system records open boxes and detects their contents using identification algorithms, which it does by either reading codes or using deep learning in cases where there are no legible labels.
Deep learning technologies also help in the storage of goods: Mobile robots equipped with cameras drive past the shelves and take pictures, before software is used to analyse the nature and size of any empty spaces so that each box can be placed in the right position. The same technology is used to retrieve goods. "Seeing" robots identify the stored items and remove them from the shelf.
Industrial machine vision is also helping the logistics industry in its efforts to become even more sustainable and environmentally friendly – for example, through the intelligent management of reusable transport containers. Use of these containers is steadily increasing, with the requirements placed on inventory management rising accordingly. Fully automated machine vision systems take over a lot of work from humans: They enable mixed palletised carriers and containers of different sizes to be counted separately and automatically inventoried. The systems detect shortages and incorrect deliveries, and reduce error-prone manual entry, thus laying the foundations for greater efficiency.
Logistics is bearing the brunt of the increase in online trade, and the complexity of and speed requirements for logistic tasks are seeing constant growth. Industrial machine vision helps the industry to perform these tasks in a reliable, economic and resource-efficient way.
back to overview