04.07.2022 - 16:00
The shopping experience of the future with machine vision and AI Machine vision systems in retail trade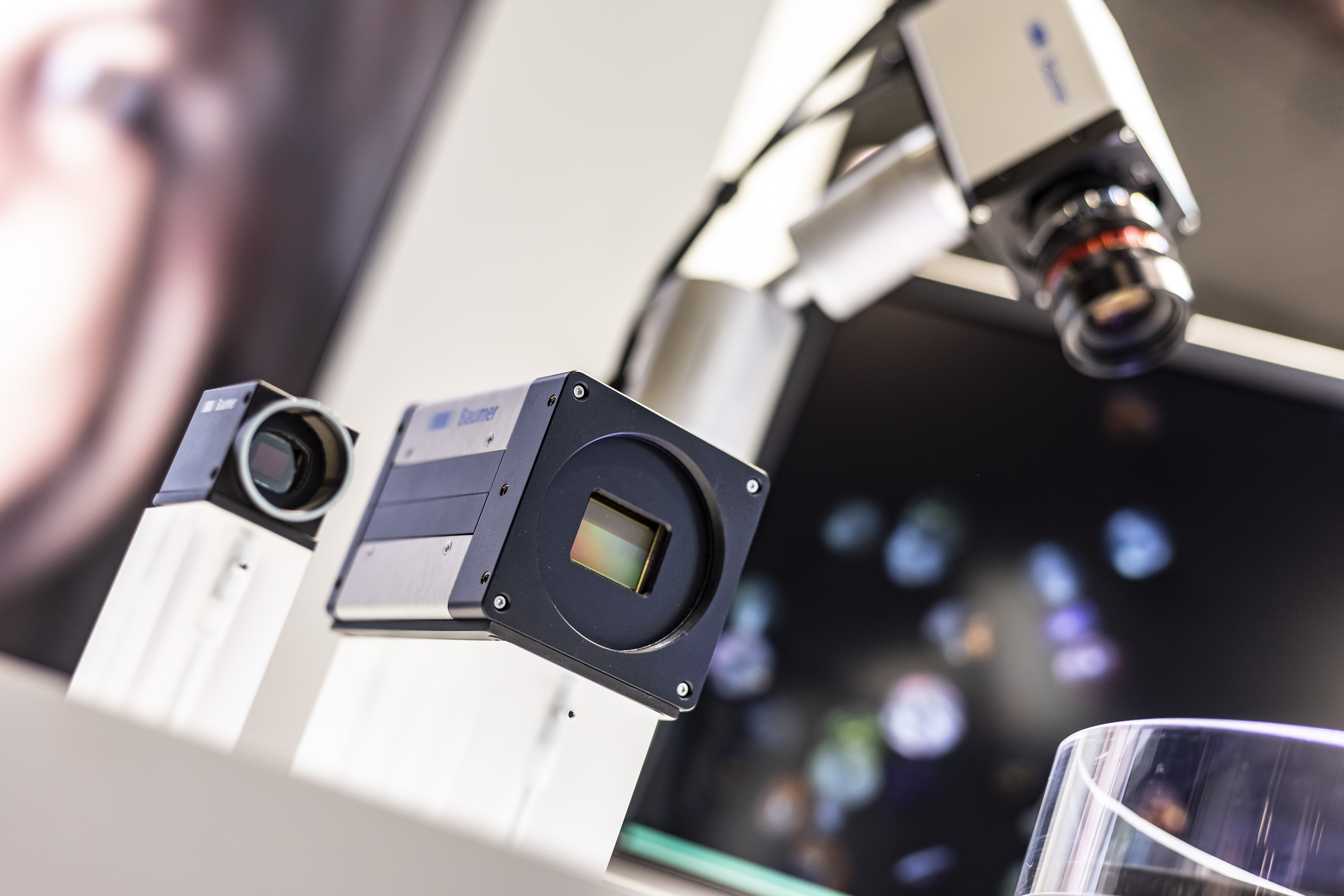 The "just walk out" concept means that you can use your smartphone and a QR code to register when entering a shop. Then, while you're shopping, you can take the item you want off the shelf and put it straight in your bag. The shops are equipped with cameras, light barriers and pressure, infrared and volume-change sensors, which – with the aid of machine vision, sensor fusion and deep learning – make it possible to ascribe the products to the customers buying them. When you have finished shopping, all you need to do is leave the shop and your payment will be taken online by an app.
Machine vision provides commercial enterprises with crucial knowledge about the behaviour of customers in their shops. In line with data protection regulations, the multifunctional sensors determine the frequency of customers and analyse the patterns of individual customers while measuring how long they stay in specific aisles. Vision sensors are used to identify queues at the tills in order to make the payment process more efficient. If a queue exceeds a certain number of people, an automatic signal can be sent to request additional checkout staff. AI-based machine processing even makes it possible to exclude foreign objects and staff from the people count and to distinguish between adults and children.
Machine vision systems in retail trade contribute significantly to improving the efficiency of shops, enhancing the shopping experience and, as a result, increasing customer satisfaction. This, when combined with artificial intelligence, will drastically change the way we shop. Machine vision-optimised goods management can also help to provide a higher level of sustainability for retail.
back to overview