01.06.2023 - 11:01
Edmund Optics Receives the 2023 Bronze Innovators Award by Vision Systems Design for Compact 120i Infinity Corrected Objectives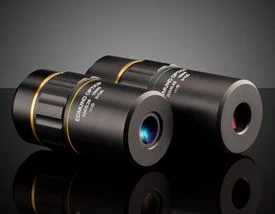 These infinite conjugate microscope objectives for machine vision systems are designed to reduce the size, overall system length, and weight of an imaging system while maintaining excellent optical performance.
Miniaturization is one of the top trends in industrial microscopy and medical devices as laboratories shift from bulky to more compact microscopes. The TECHSPEC® 120i Plan APO Infinity Corrected Objectives are the most compact industrial infinite conjugate microscope objectives on the market and are designed to connect directly to machine vision cameras. Using 120mm tube lenses instead of 200mm or 180mm, these objectives offer the same high-resolution, diffraction-limited performance as other previously available options. The 120i objectives are designed for use with 1.1" sensor formats and are ideal for medical instrumentation, space-constrained, high-magnification machine vision systems.
All image rights are owned by the author of this press release.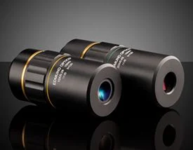 Download all media as .zip
back to overview