17.04.2023 - 11:08
Baumer joins NVIDIA Metropolis program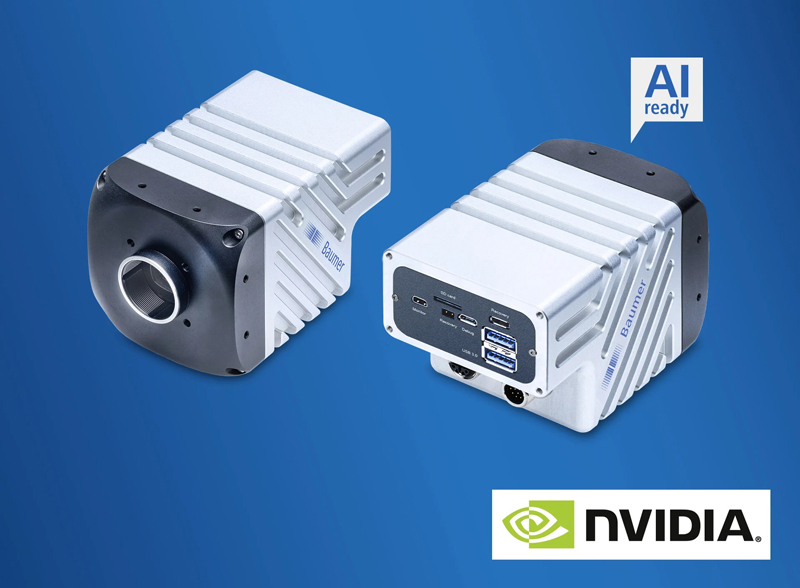 With more than 25 years of experience in machine vision, Baumer offers a broad portfolio of robust industrial cameras with a resolution up to 65 megapixels and frame rates up to 1622 fps. To eliminate the need for a separate PC for image processing and thus save space, cabling and system costs, Baumer developed the AX Smart Cameras. With these, Baumer has a technology-leading image processing solution for numerous AI applications within its powerful portfolio. As a freely programmable image processing platform, the AX series combines image acquisition and image processing in just one compact, industrial-grade component. In addition to high-performance Sony CMOS sensors, it integrates the market-leading NVIDIA Jetson Nano and Xavier NX modules. Their special AI cores and graphics processors enable the implementation of AI-based systems. In 2022, the series received the inspect award as one of the best innovations in the field of industrial image processing.
NVIDIA Metropolis makes it easier and more cost effective for enterprises, governments, and integration partners to use world-class AI-enabled solutions to improve critical operational efficiency and safety problems. The NVIDIA Metropolis ecosystem contains a large and growing breadth of members who are investing in the most advanced AI techniques and most efficient deployment platforms, and are using an enterprise-class approach to their solutions. Members have the opportunity to gain early access to NVIDIA platform updates to further enhance and accelerate their AI application development efforts. Further, the program offers the opportunity for members to collaborate with industry-leading experts and other AI-driven organizations.
Jochen Braun, Head of Sales Vision Products at Baumer, stated: "By joining NVIDIA Metropolis, we want to consolidate our collaboration with NVIDIA, and we look forward to future innovation where we can work together to enable customers to solve their applications by using our AX smart cameras."
All image rights are owned by the author of this press release.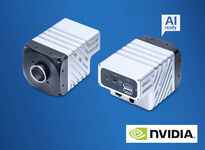 Download all media as .zip
back to overview