10.09.2021 - 14:00
Lifting device for artisanal machines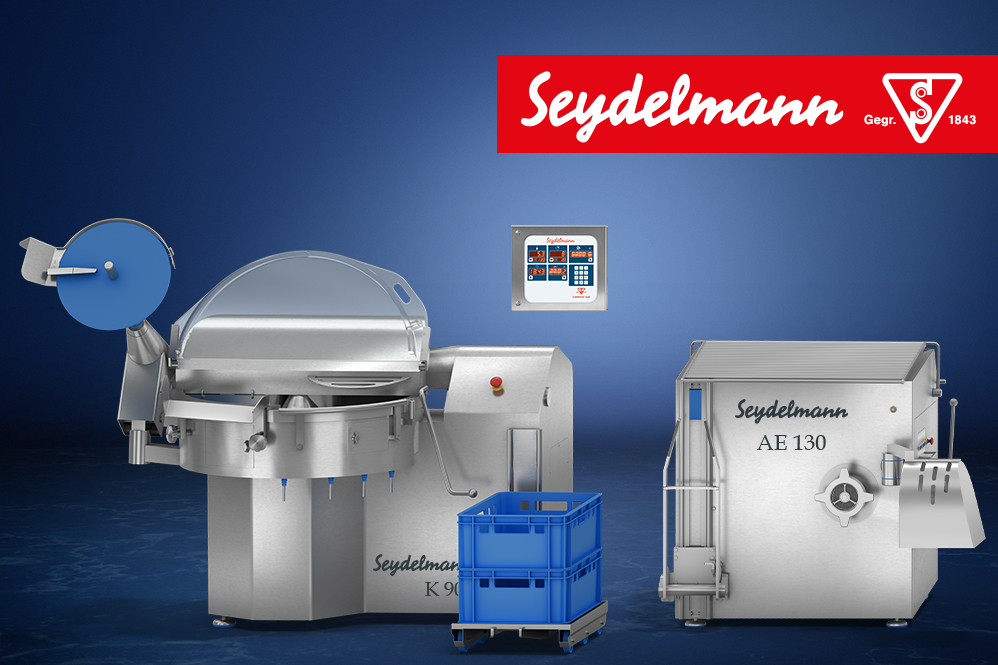 Blasting masters, roofers and track workers live dangerously. This is understandable as they can blow themselves up, fall off the roof or be hit by a train.
However, butchers are not exposed to all these risks - at least as part of their daily work - but dealing with sharp knives and more important a high level of physical strain also make this profession a high risk.
The Maschinenfabrik Seydelmann KG consistently pursues the goal of transferring all the advantages of the industrial machines to the artisanal machines in order to make working in the sausage kitchen as efficient and ergonomic as possible.
The new lifting device is designed for the standard Euronorm meat crates (E1, E2, E3) and an additional option for cutters and grinders. The containers are stacked on a trolley and pushed onto the lifting device. By activating the knee switch on the cutter or push button on the grinder, the boxes are raised one after the other to working height. The lifting height corresponds to the box height, which can be set individually. After reactivation, the lifting device continues to move up, thus the next box can be easily removed at working height.
This improves the ergonomics of the operator elementary - standing with a straight back, the filled, heavy meat crates can be discharged into the machine. At the same time, this way of working saves time.
Once all the boxes have been emptied, the lifting device lowers and the next stack can be pushed onto the lifting device.
When the lifting device is no longer needed, the carriage holder can be folded up. In this position it is locked and the space in front of the machine is free.
With the approach to make work in the sausage kitchen as efficient and ergonomic as possible, the Maschinenfabrik Seydelmann KG also wants to contribute to increase the attractiveness of the profession butcher in order to counteract the recruitment and succession problem.
Contact:
Maschinenfabrik Seydelmann KG
Martin Krippl-Stojic
Head of Marketing
Hölderlinstrasse 9
70174 Stuttgart
Telefon: +49 711 490090 84
E-Mail: Martin.Krippl-Stojic@seydelmann.com
Download all media as .zip
back to overview