The winners of südback Trend Award 2019
Marketing, sales & organization:Renosan Chemie & Technik GmbH
The developed Renocheck hygiene app and the e-learning portal help food companies to implement and comply with hygiene standards. The Cloud-based application was developed specifically for bakeries and cake shops, and facilitates the digital transformation of analogue processes. Many tasks and structures such as hygiene management, cleaning plans, hygiene training courses, certificates, etc. can be easily implemented and controlled online in a cost-effective way.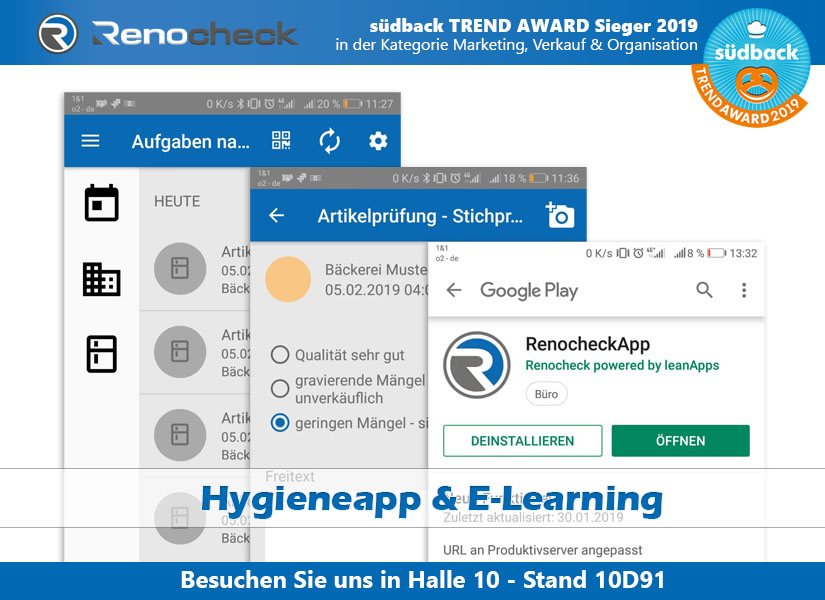 Raw materials and convenience: SA Corman

Corman SA wins the südback Trend Award in the raw materials & convenience category for the world's first puff pastry butter block 'Beurre Noisette'. The Belgian butter specialist promises easy processing and simple dough folding
through extraordinary plasticity, constant quality and an identical taste throughout the year.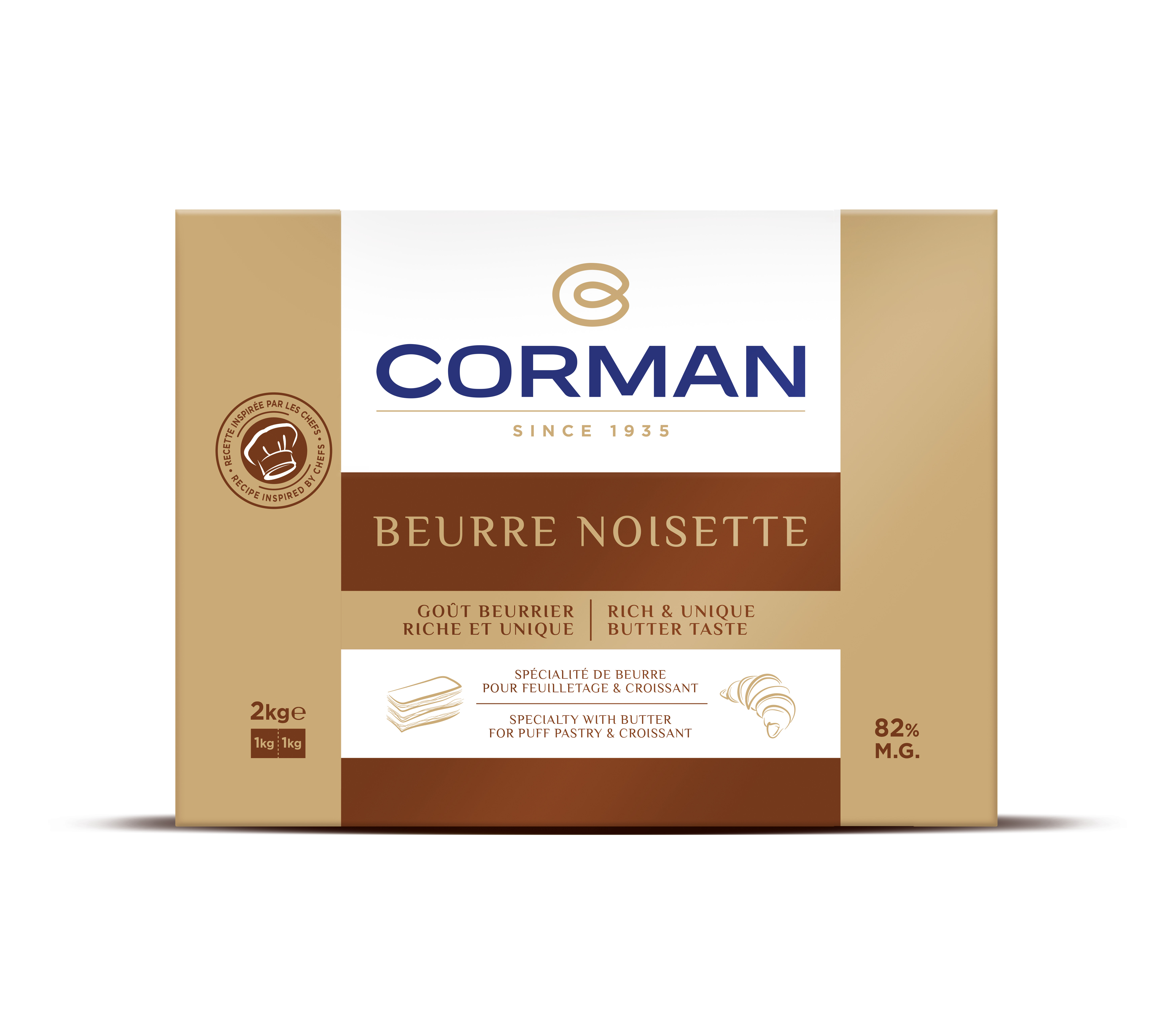 Technology: Atmos Anlagenbau GmbH powered by AMG

The innovative, patented ARTISAN 4.0 system has decisively optimized the popular ATMOS ventilation systems. Fluctuating temperatures, humidity and bacterial counts have always been the risk number one for quality and hygiene in the production of baked goods. Premium qualities as well as clearly improved hygiene standards and working conditions are created by the unique procedures of a hygienically-controlled, well-balanced atmosphere, before and after the baking. What's more, the climate change with ATMOS reduces CO2 whilst improving the footprint in every step of the supply chain.
Special prize: KONZEPTWERKSTATT MERGE GmbH & Co. KG
The special prize this year goes to Konzeptwerkstatt Merge GmbH & Co. KG for its premium bread concept. The concept "My Bread. Your Bread" was formulated in cooperation with the Hellmich company and satisfies customers' needs for individual taste experiences: users can create their own bread using selected premium ingredients.