The accompanying programm

BackingForum 2.0
Bakers.Education.Scene.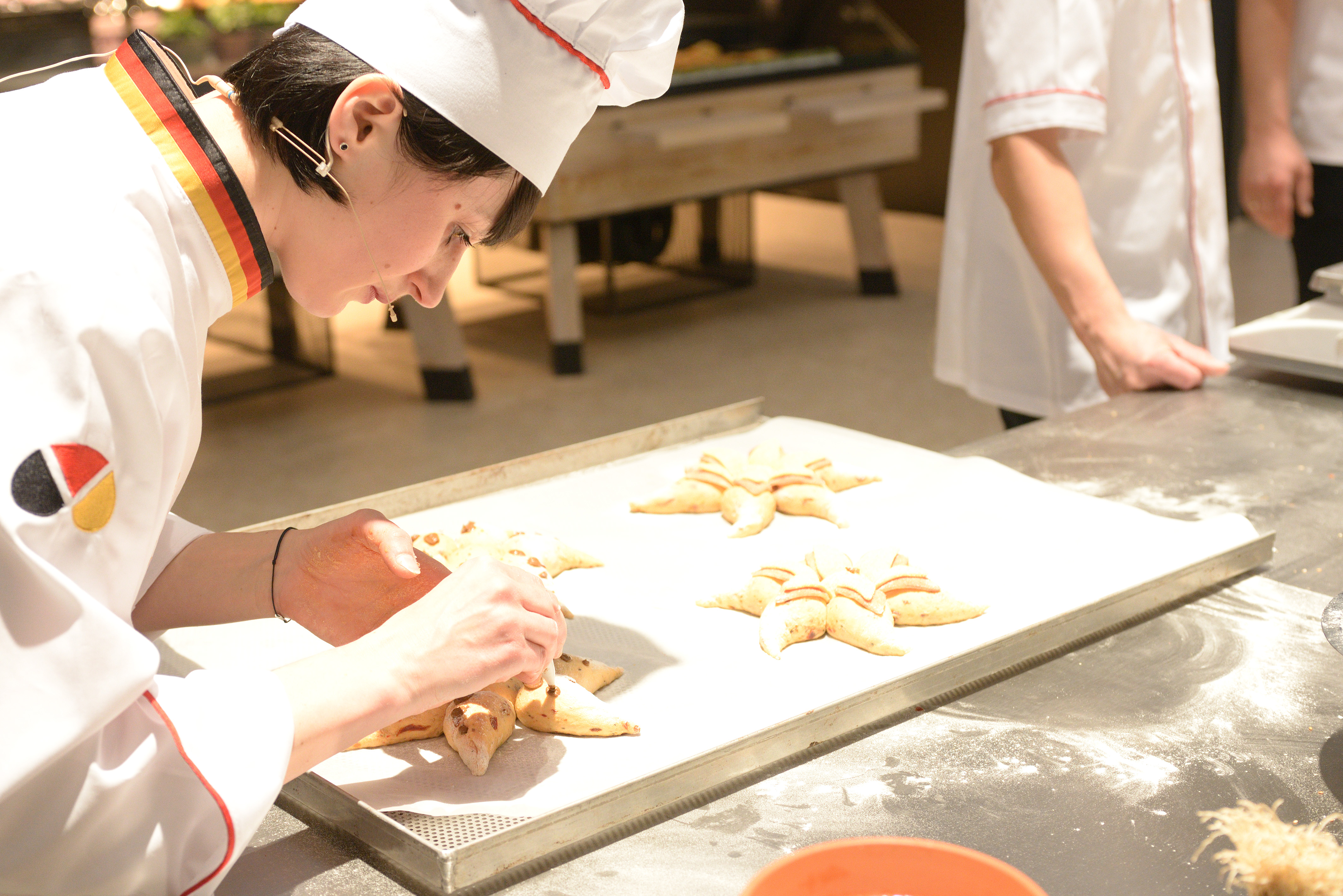 Saturday and Sunday
• Bettina "Betty" Schliephake-Burchhardt – known from the TV baking show "Das große Backen"
• Bakertainment with the Wild Bakers
• Heavy-Metal baker Axel Schmitt
• Chocolate sommelier Sarah Gierig
• The Saxonian members of the National Bakers and Butchers team
• Cake competition of the confectioners
Region's Monday
• Joint production of an apple strudel with the master bakers of ADB Saxonia
• The masters of tomorrow and their specialities
In 2019, SACHSENBACK offered even more space for ideas, trends and innovations for the bakery and confectionery trade with an informative accompanying programme. In the "BackingForum" with practical demonstrations, you were able to exchange knowledge and experiences. Professionals and visitors could find lots of occasions for stimulating discussions and meetings at the stand of the Saxony Bakers' Guild (Saxonia) and BÄKO. In addition, numerous events in and around Dresden attracted many well-known and new visitors.