What visitors can expect at our trade fair stand

Becker-Antriebe GmbH, based in the Hessian town of Sinn, is a specialist for drives and controls for roller shutters and sun protection solutions as well as smart home solutions. Since the second edition of R+T, the family-owned company has been exhibiting at the world's leading trade fair for roller shutters, doors/gates and sun protection systems. We talked to the two Managing Directors Maik Wiegelmann and Frank Haubach about what trade visitors can look forward to at R+T 2024 at the company's exhibition stand - Hall 7, Stand C12 .
The R+T is finally taking place again in a face-to-face form – what do you expect of the next edition of the world's leading trade fair?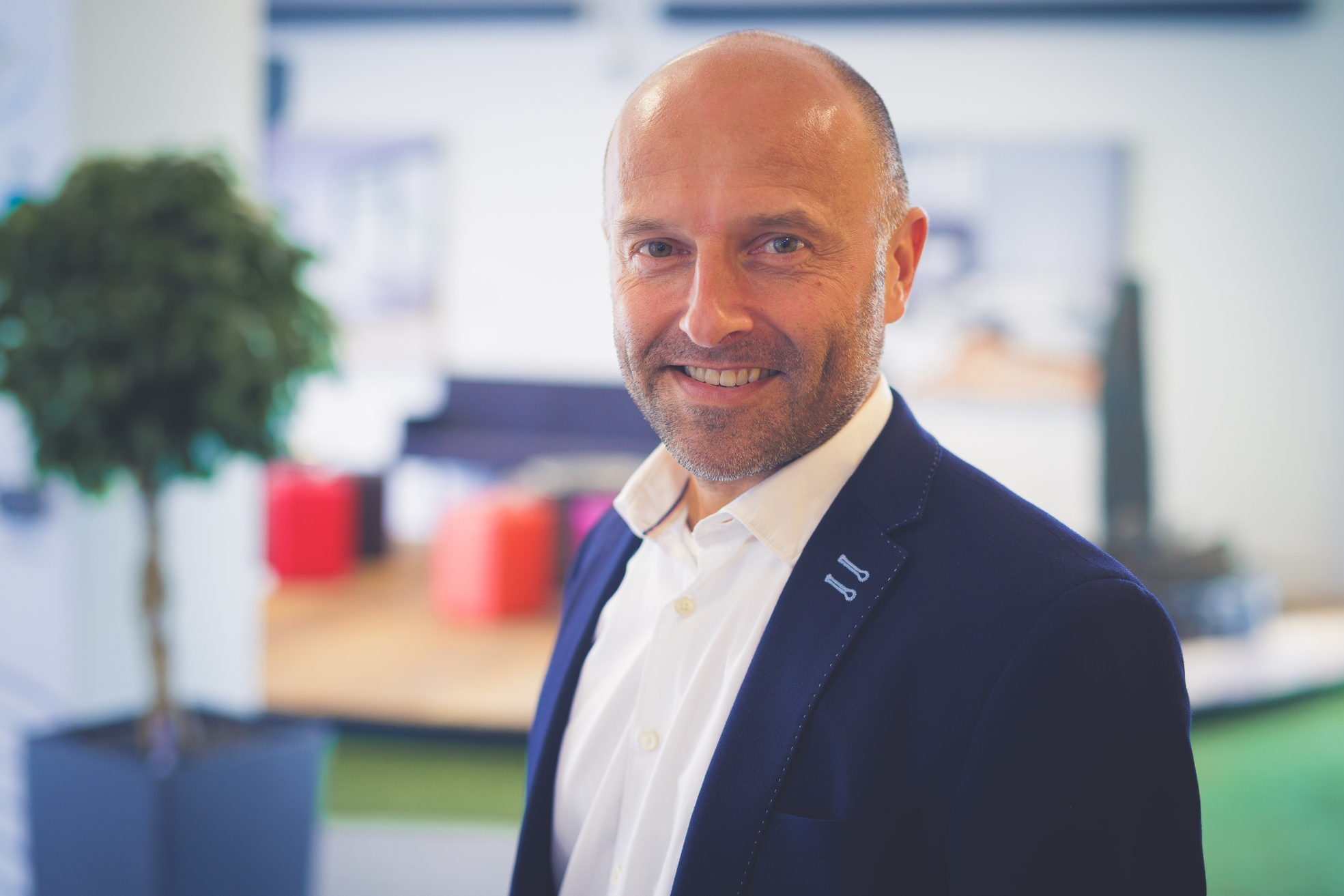 Frank Haubach: We are full of anticipation! The last few years have clearly shown that face-to-face events cannot be replaced. This also applies to the training sector. Making new contacts is best possible in person, as is introducing new things to people who you know already.
The whole Becker team is curious how many visitors R+T 2024 will have. How will the quantity and quality of our trade fair contacts develop in comparison to the previous trade fairs?
Overall, R+T 2024 is a fantastic opportunity to work with the industry to send a positive signal for future market developments. Especially in the currently tense market situation, which has developed due to the factors known to everyone, we consider it absolutely important to be a cohesive industry and to present ourselves as such to a broad public. Because: Our products can contribute so much to current issues, such as CO2 reduction – and this needs to be way more visible to the public.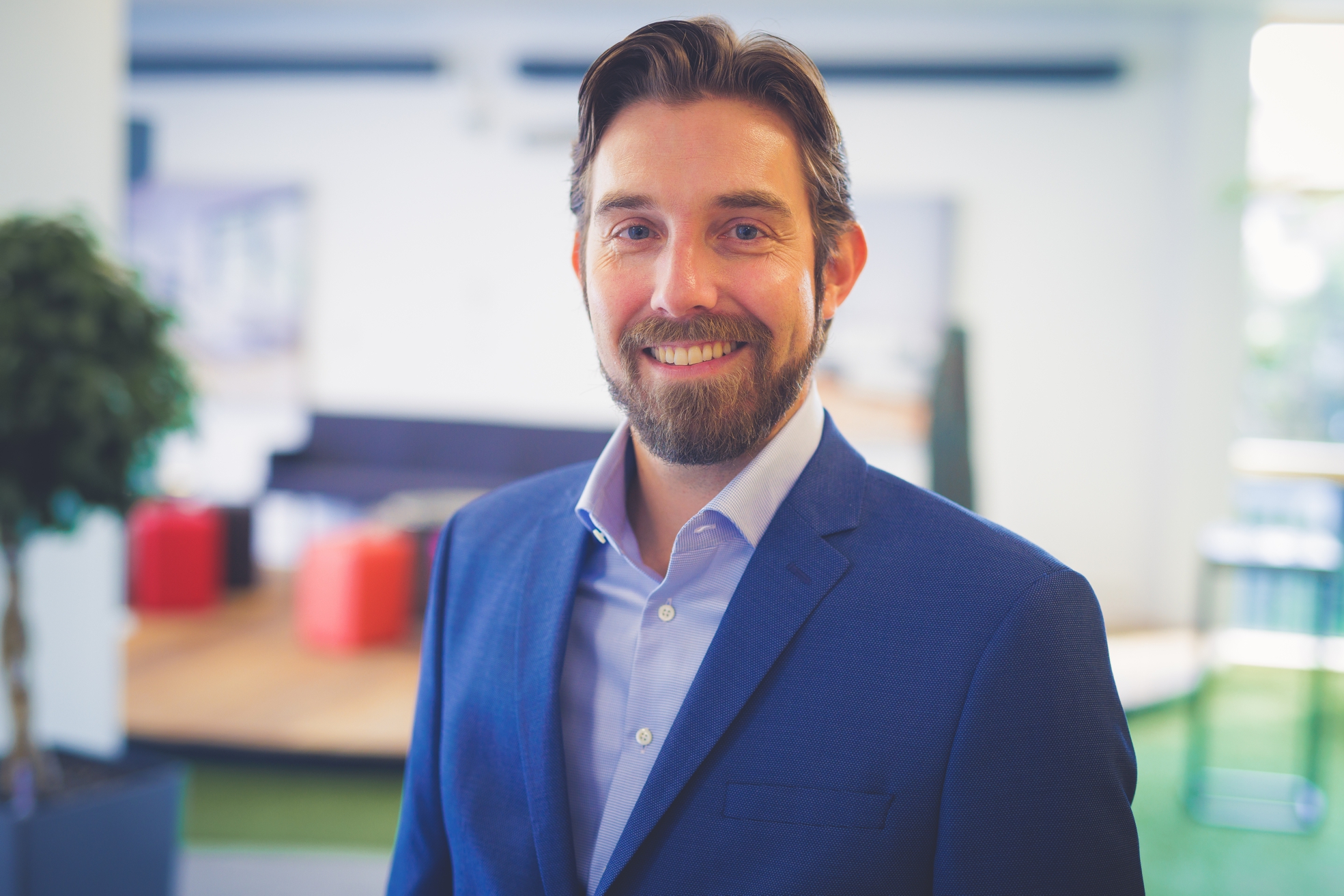 Maik Wiegelmann: Participation in R+T is also very important for the Becker-Antriebe GmbH team itself. We will spend the entire week in Stuttgart together, after all, which gives us the opportunity to exchange ideas with each other. In addition, a large part of our international team will be on site alongside the colleagues from our Sinn headquarters. From this perspective, the world's leading trade fair can be viewed as a team-building measure for us. We are very much looking forward to this and are sure that we will all go home at the end with a lot of new impulses in our luggage.
Would you provide an outlook to what visitors can expect at the Becker stand at R+T?
Frank Haubach: Lots of novelties! We will present our new brand presence in early 2024. The focus will be even more on the high quality of our products and their longevity – paired with a new logo and claim as well as a fresh communication style.
Another important topic will be our new online ordering option: In future, specialist partners can configure products at their current conditions via "BeckerInside". The whole system is very comfortable and self-explanatory, so that our specialist partners will experience a considerable relief in their daily business.
Can you tell us anything about your product innovations?
Maik Wiegelmann: We will be presenting some exciting new products, all of which have been nominated for the Innovation Award: For example our solar-powered windscreen light sensor SC631 PLUS, the ultra-quiet EVO Centronic PLUS radio drive based on BLDC, which can be conveniently adjusted via Bluetooth and a drive with electronic limit switch-off for smoke and fire protection.
Looking beyond the R+T – what does Becker-Antriebe stand for in the coming years, how will the market develop and what place does Becker-Antriebe occupy here?
Frank Haubach: Our goal is to be the quality champion in the industry. We have been offering stable quality for years. Becker-Antriebe puts a lot of heart and energy in it - for example in terms of the supply chain, comprehensive quality assurance measures, up to the demanding tests that our products are subjected to and which go far beyond the standard requirements. Our quality statistics show us that we are on the right track here. In this way, we make an important contribution to the topic of sustainability. After all, there is nothing more sustainable than a long-lasting product that end consumers enjoy for many years.
In future, we also want to increase awareness of our brand. One of the good levers here is our partnership with the 1.‌ FSV Mainz 05 sports club, through which we have had around 214 million advertising contacts in the last season alone. By the way: It is planned that a representative of the association will visit our stand party, which is planned for the trade fair Wednesday.
What importance do you attach to the new MATTER home automation standard?
Maik Wiegelmann: We have been observing developments here for a long time and have already made initial attempts in this direction many years ago. We are confident that MATTER will be the next major milestone in the field of home automation. I also like to call it "the next Bluetooth". Therefore, all radio receivers from Becker-Antriebe GmbH, which have been installed since 2003, will soon be able to be integrated via our CentralControl CC41 via MATTER.
In the coming year, we will also be launching serial drives that communicate directly with MATTER – and we will be giving exciting insights into the current state of this development at our stand at R+T 2024.
All in all, it will certainly take a few years before our well-established systems are replaced by this home automation standard. However, I am convinced that with appropriate training we will be able to overcome any reservations over time. Overall, MATTER definitely has much more potential than various "pseudo standards" of the past thanks to the participating companies. And we should make full use of that!
Thank you very much for taking the time to talk today!
Image captions and source: Becker-Antriebe
1.Becker-Antriebe GmbH is a specialist for drives and controls for roller shutters and sun protection solutions as well as smart home solutions.
2. Maik Wiegelmann, Managing Director of Becker-Antriebe GmbH
3. Frank Haubach, Managing Director of Becker-Antriebe GmbH