06.07.2021 - 18:34
Positive prospects for the R+T Alliance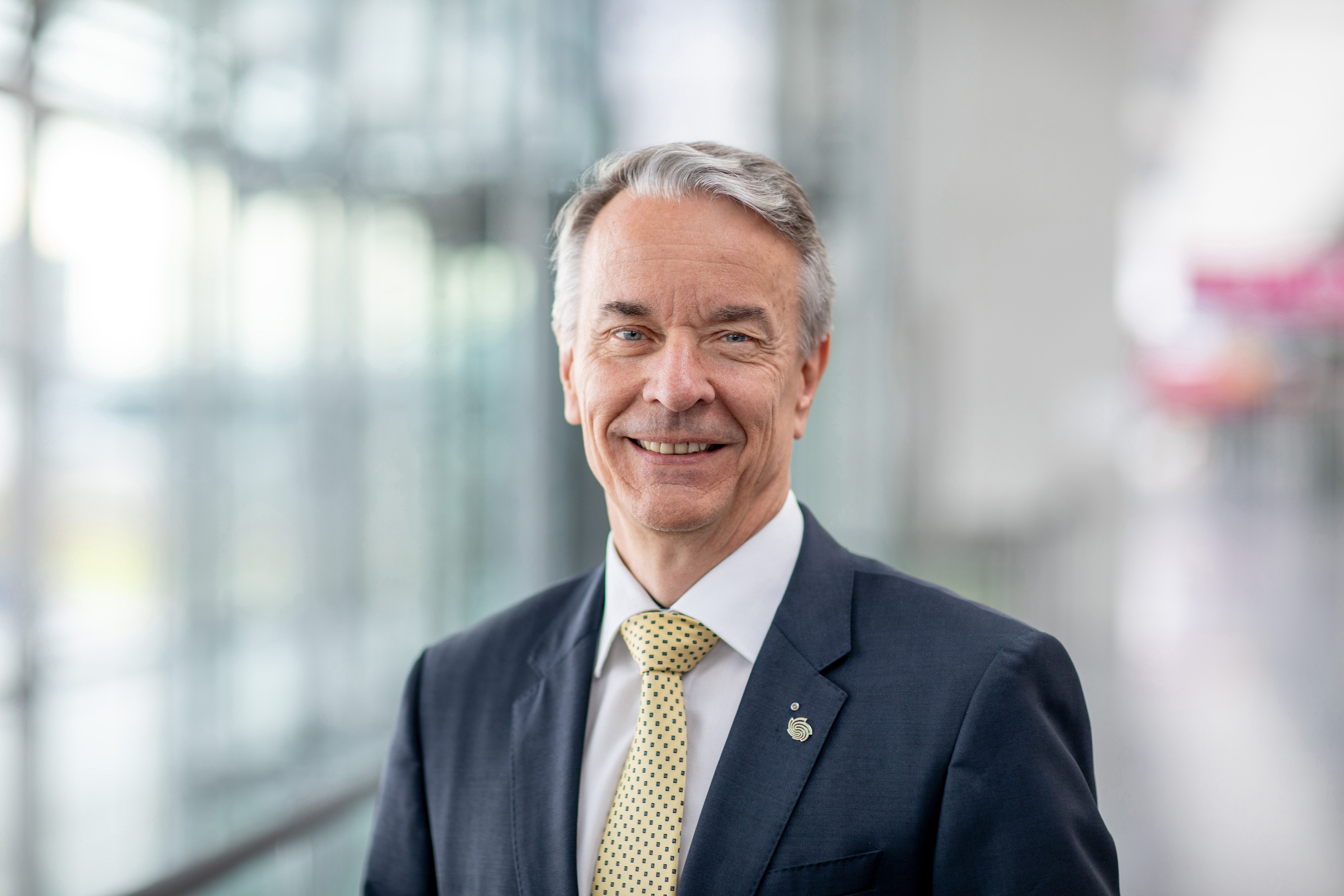 The trade fair landscape is springing back to life again. After more than one year without any live events in Germany and Europe, the preparations for the trade fair restart at Messe Stuttgart are in full swing. This also applies to the trade fairs in the R+T Alliance, the trade fair network for the sun shading and door/gate industries. "We are delighted that we can finally stage trade fairs again," said Roland Bleinroth, President of Messe Stuttgart. "The last months proved that personal meetings are essential and irreplaceable. Trade fairs will therefore remain an important and permanent economic factor."
The R+T Alliance currently comprises six trade fairs at five locations on three continents: R+T, OUTDOOR. AMBIENTE. LIVING., R+T Asia, R+T Turkey, APAExpo by R+T and Sun Shading Expo North America.
Hybrid event concept for R+T 2022 in Stuttgart
The world's leading trade fair for roller shutters, doors/gates and sun shading systems will take place again at Messe Stuttgart from 21 to 25 February 2022. Over 700 national and international exhibitors, including the most important market leaders in the industry, have already confirmed that they will be attending R+T 2022. "The preparations are in full swing and we are looking forward to finally meet our visitors and exhibitors in person again after the successful implementation of R+T digital in February 2021," said Sebastian Schmid, Department Director Technology at Messe Stuttgart. "We are intending to implement a hybrid event concept, i.e. a trade fair with a digital extension, for the forthcoming edition of R+T. We therefore want to make it possible for all visitors, irrespective of any travel restrictions, to take part in R+T and include the knowledge acquired over the last months in the new format. A large number of hygiene measures will also be implemented on-site in accordance with the 'safe expo concept' in order to ensure that the event is staged in a controlled and safe manner." Further information on registration and the safe expo concept is available at: www.rt-expo.com.
OUTDOOR. AMBIENTE. LIVING. at INTERGASTRA & R+T 2022
The special show OUTDOOR. AMBIENTE. LIVING. is entering the next stage: during INTERGASTRA – Leading trade fair for the hotel and gastronomy business – from 5 to 9 February 2022 the top manufacturers in the sun shading and weather protection industry will present every product which makes outdoor gastronomy usable and comfortable in the best way possible in all weather conditions. On the outdoor area of Messe Stuttgart it will therefore be possible to thoroughly test, for example, awnings, terrace roofs, sunshades, sun sails and a wide range of accessories under real conditions. And best of all: OUTDOOR. AMBIENTE. LIVING. will also be held during the following R+T from 21 to 25 February 2022. "Due to the development of the pandemic and the associated increase in the demands on outdoor gastronomy, outdoor living products have become even more important. By presenting the range of these solution systems in the special show, we want to take account of the needs of the industry," said Sebastian Schmid. Registration for the special show is now possible. Further information can be found online at: www.messe-stuttgart.de/outdoor/en.
Successful R+T Asia in 2021
The 16th edition of R+T Asia from 24 to 26 March 2021 was the first physical trade fair in the R+T Alliance since the start of the pandemic – and made an impressive trade fair restart for the sun shading systems and door/gate industries in Asia: with over 42,000 visitors, 700 exhibitors on a gross exhibition area of 68,000 square metres, more than 20 on-site educational and networking events, and the additional hybrid programme of R+T Asia Connect, this event also proved to be a total success.
The next R+T Asia will be held from 25 to 27 May 2022. Its venue has been changed to the National Convention & Exhibition Center (NECC) in Shanghai. "In addition to an annual date guarantee with a sufficient interval to R+T 2022, this innovation will also lead to growth: larger halls represent the ideal basis for future expansion in terms of the exhibition area and the number of exhibitors," said Roland Bleinroth. The registration phase for R+T Asia 2022 has started successfully and the first national and international exhibitors have already confirmed their stand positions. Further information is available at: en.rtasia.net.
New date for R+T Turkey
There is a new date for R+T Turkey: the highly regarded industry meeting point will open its doors again at the Istanbul Exhibition Center CNR Expo from 20 to 22 October 2022. Istanbul and Turkey as a hub between Europe and Asia are perfect as a trade fair venue. Border crossings to eight countries and visa-free access facilitate the flow of goods and visitors from Europe, Eastern Europe, Africa and the Middle East.
Since internationality is very important for R+T Turkey, the new date will create planning security for everyone involved. "Finally, there is light at the end of the tunnel and the sun is shining more brightly again for the European and Asian market. However, it is important for us that our event can continue to sparkle just like in the past. We therefore decided with our exhibitors and partners to move the date of R+T Turkey from September 2021 to October 2022," said Ufuk Altıntop, Managing Director of Messe Stuttgart Ares. "We are now really looking forward to opening our doors again to all our visitors in Istanbul at R+T Turkey 2022 for the fifth time." For more information about the event, visit: www.rt-turkey.com.
Première of APAExpo by R+T
APAExpo by R+T will be held for the first time at Feria Barcelona in Spain from 5 to 7 October 2022. The new trade fair is being staged in cooperation with the Spanish Association of Automatic Door Manufacturers (APA). In the past the International Trade Fair for Automatic Doors/Gates took place under the name of FIPA – most recently in Valencia in 2019 with over 100 exhibitors and 3,500 trade visitors. APAExpo by R+T will take place in Barcelona every three years and will now also open up other markets for R+T, e.g. North Africa and Latin America. "We are delighted that the cooperation and interaction with Messe Stuttgart will further strengthen our position as an international trade fair for automatic doors/gates on the market," said Ricardo Ricart, General Secretary of the APA and General Manager of the Spanish publishing house "PA ediciones" about the joint project. It will be possible to register for APAExpo by R+T 2022 from autumn 2021 onwards. All the information about the trade fair can be found at: www.apaexpopuertasautomaticas.com
Sun Shading Expo North America in 2022
Sun Shading Expo will not be held in 2021 as a separate trade fair, but will instead contribute its expertise in internal and external sun shading systems to the conference programme at IFAI Expo 2021 in the form of expert talks and open discussions. IFAI Expo, the leading trade fair for special fabrics and technical textiles will celebrate its 100th in-person anniversary in Nashville, Tennessee, from 2 to 4 November 2021. The concept for cooperation with Messe Stuttgart will also be presented live at IFAI Expo 2021. "A large number of international R+T exhibitors have already shown their interest in the North American market. In our capacity as a professional trade fair organiser, our objective is to offer all participants planning security in particular along with a high-quality and successful presentation platform. After analysing the currently valid general conditions and in view of the long-term success of the new trade fair brand, we decided to stage Sun Shading Expo North America as a co-location to IFAI Expo 2022," said Roland Bleinroth, President of Messe Stuttgart.
The première of Sun Shading Expo North America will therefore be held from 12 to 14 October 2022 in parallel with IFAI Expo in Charlotte, North Carolina. Industrial Fabrics Association International (IFAI) CEO and President Steve Schiffman added: "We are looking forward to long-term collaboration between IFAI Expo and Sun Shading Expo North America. Our 100th Anniversary of IFAI Expo is the ideal framework to celebrate this partnership and start the development of a strong cross-industry network between the customers of both events." The planned conference programme of Sun Shading Expo during IFAI Expo 2021 will be announced shortly. Further information is available at: www.sunshadingexpo.com.
For more information about the R+T Alliance, visit: www.rt-alliance.com.
Captions:
RT_Alliance_PM2_Bild_01: Roland Bleinroth, President of Messe Stuttgart
RT_Alliance_PM2_Bild_02: Sebastian Schmid, Department Director Technology at Messe Stuttgart
RT_Alliance_PM2_Bild_03: R+T Alliance logo
RT_Alliance_PM2_Bild_04: The first physical trade fair since the start of the corona pandemic was R+T Asia from 24 to 26 March 2021
RT_Alliance_PM2_Bild_05: OUTDOOR. AMBIENTE. LIVING. shows everything that makes outdoor gastronomy optimally viable and enjoyable in all weathers.
RT_Alliance_PM2_Bild_06: The R+T Alliance is the trade fair network for the global sun shading and door/gate industries
Photo credits all pictures Messe Stuttgart
back to overview