Architecture Premium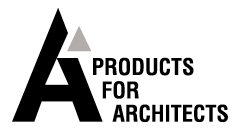 R+T is the ideal platform for achitects, interior designers, civil engineers and planners looking to discover the latest products, tresnds and innovations this industry has to offer.
Draw the attention of architects and planners in a special way already in the run-up to R+T.
With our Communication Package "Architecutre Premium" you will have a special designation in the following communication media and signs:
Designation in the online exhibitor search
Designation on XXL hall layout plans at the hall entrances on the fairground
Stand number in A4 size
Inclusion in the Visitor Guide
You can book our communication package "Architecture Premium" for € 400.00 plus applicable VAT.

More about Communication Package "Architecture Premium" (PDF, 1,006 KB)