SCHOOLTOOL

SCHOOLTOOL is a holistic, versatile and conceptually coordinated teaching and learning concept in the field of moulded part and injection moulding tools, moulded part development and injection moulding processes.
The concept combines the fields of craft training with those of academic engineers' training.
It shows how knowledge is conveyed to students and trainees with fun and motivation through inspiring projects.
SCHOOLTOOL provides an improved understanding of the individual steps in the product development process.
Mouldmaker the game is a card game in which players have to assemble a tool.
The basic structure of different injection mould types are practised and learned as well as the different types of technical representation.
At the stand of Reutlingen University visitors had the chance to secure the official Moudling Expo Give-Away mouldmaker the game!
Only one thing remains to be said: Have fun making tools!
Projects with Reutlingen University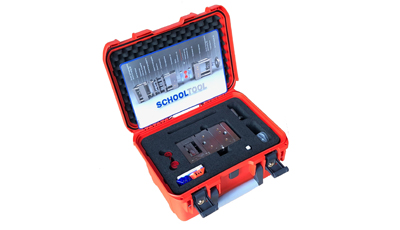 Schooltool
SCHOOLTOOL's teaching and learning concept creates an improved understanding of the individual disciplines involved in the product development process. To introduce students and trainees to specialist knowledge with fun and motivation – that is its greatest achievement.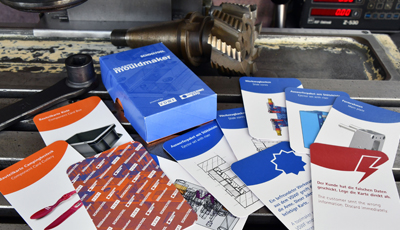 mouldmaker the game
Mouldmaker the game – the official give-away at Moulding Expo 2023 – is a card game that teaches how to assemble tools. It was developed in 2021 by students of the Reutlingen University of Applied Sciences.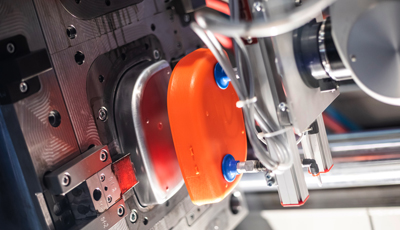 MEX BOX
From the initial idea to tool design and series production, the product development process of plastic moulded parts is learnt in a practice-oriented way in this real project and realised together with committed partners.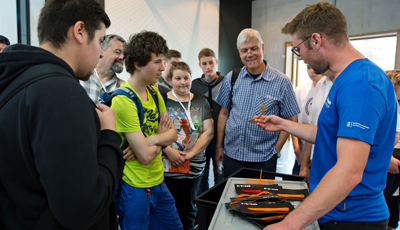 3-2-eat
3-2-eat was realised from the first idea to the serial production together with committed partners.The project is an example of the product development process of an injection-moulded polymer component.