Present your ground-breaking product or your exemplary service for the INTERGASTRA Innovation Prize, one of the most coveted awards in the sector. You can thus promote your personal highlight at the number one trade fair for the hotel and gastronomy industry.
These are the innovation prize winners of 2020: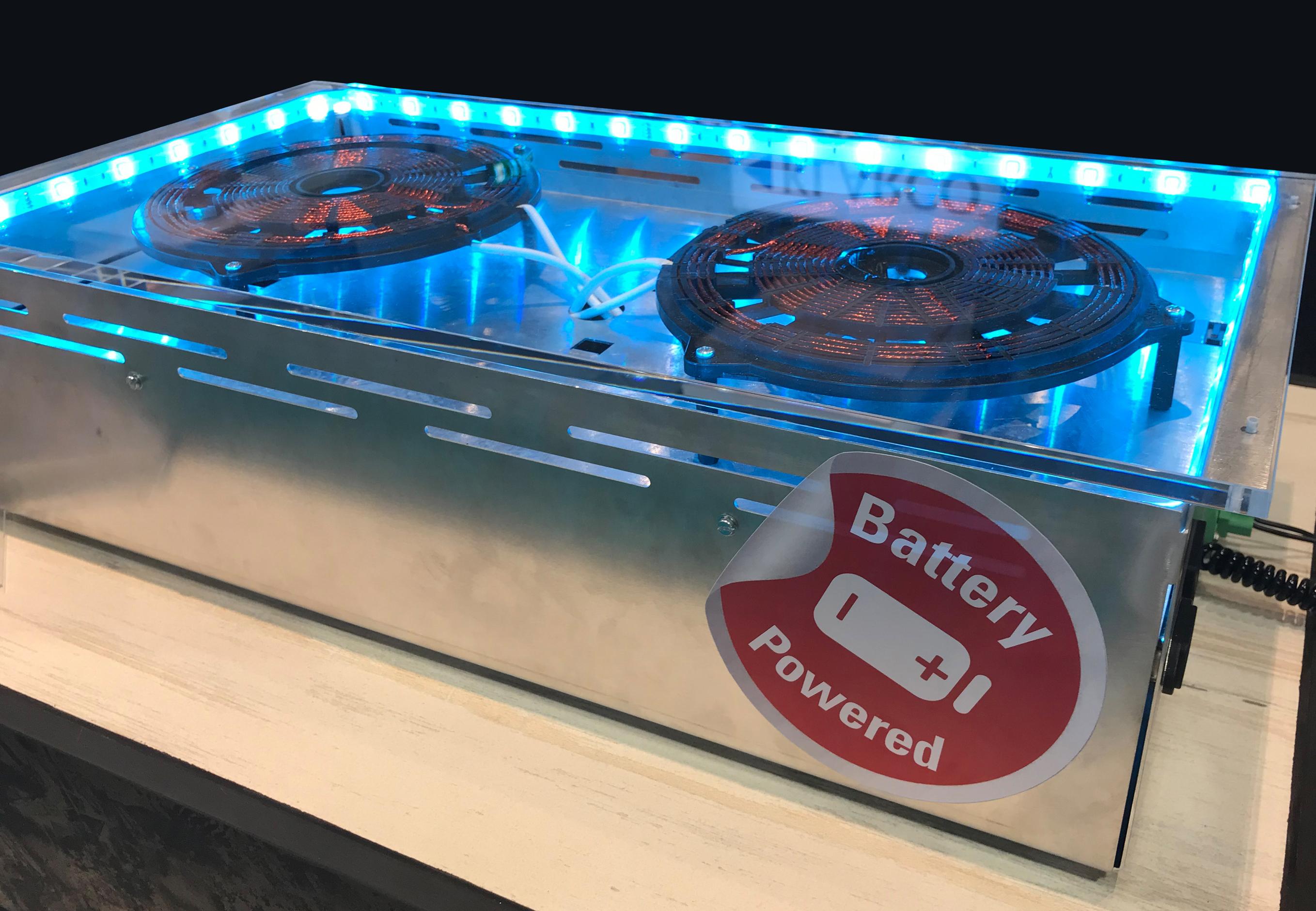 With the InductWarm® battery module, Gastros Switzerland AG has developed an autonomous battery induction hot plate that can be integrated into any mobile food distribution system. It is the first battery-powered induction module of its kind and opens up completely new possibilities in terms of mobility and design flexibility – thanks to invisible technology, there are no unsightly power cables, no water vapour, no open flames and no smell of burning paste. The food is kept warm in a way that preserves its quality and is kept at a constant temperature for up to four hours – with only one charge.

InductWarm®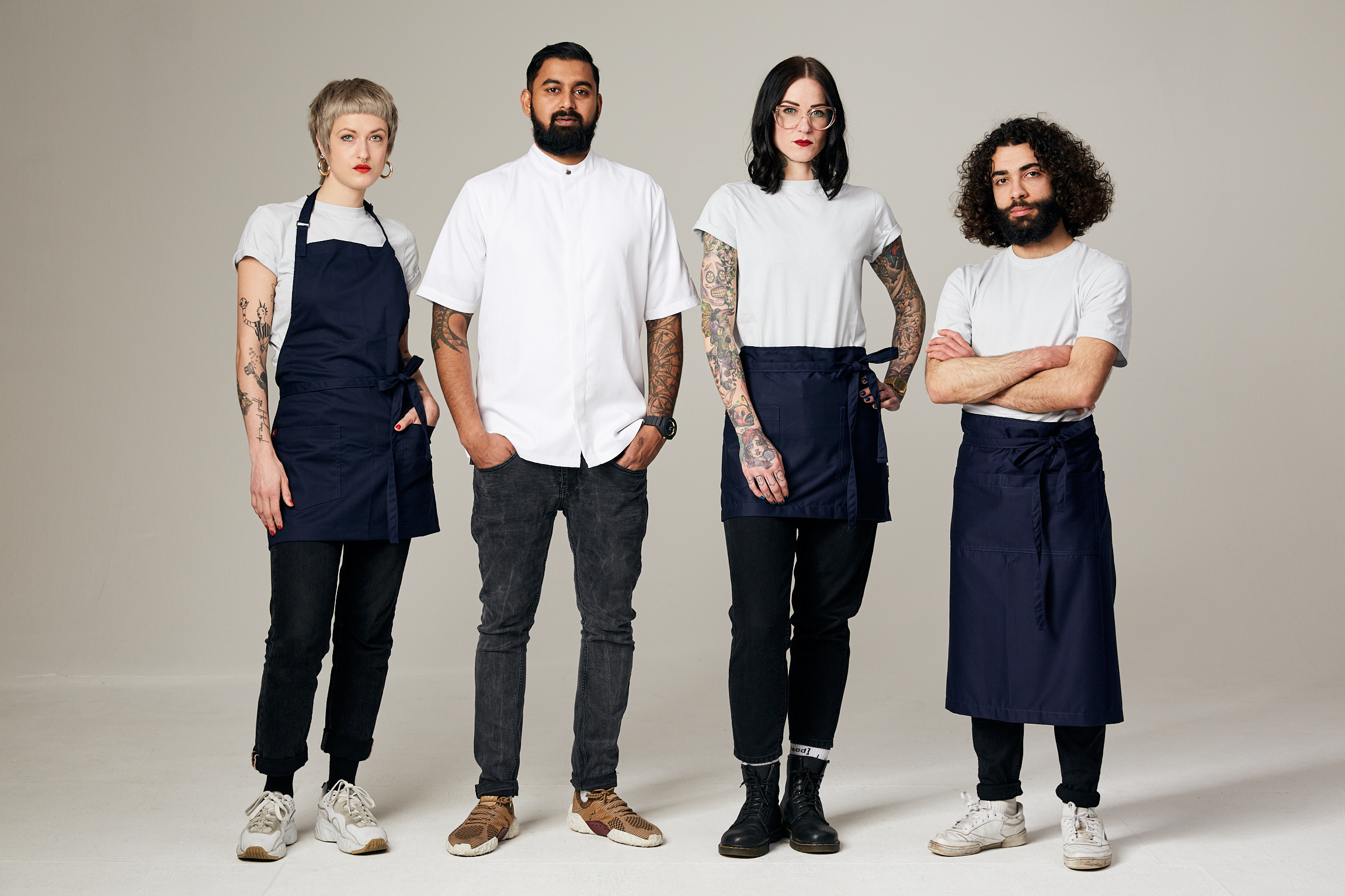 The Cologne-based company KAYA&KATO uses plastic fished from the sea for its "Clean Ocean Line" to produce fashionable, high-quality and durable uniforms for the catering, hotel, food and retail industries.The products consist of a polyester-cotton blend – organic cotton and recycled plastic waste from the sea. This comes primarily from fishermen off the Spanish coast who receive money for the "by-catch plastic" and contribute to cleaning up the seas.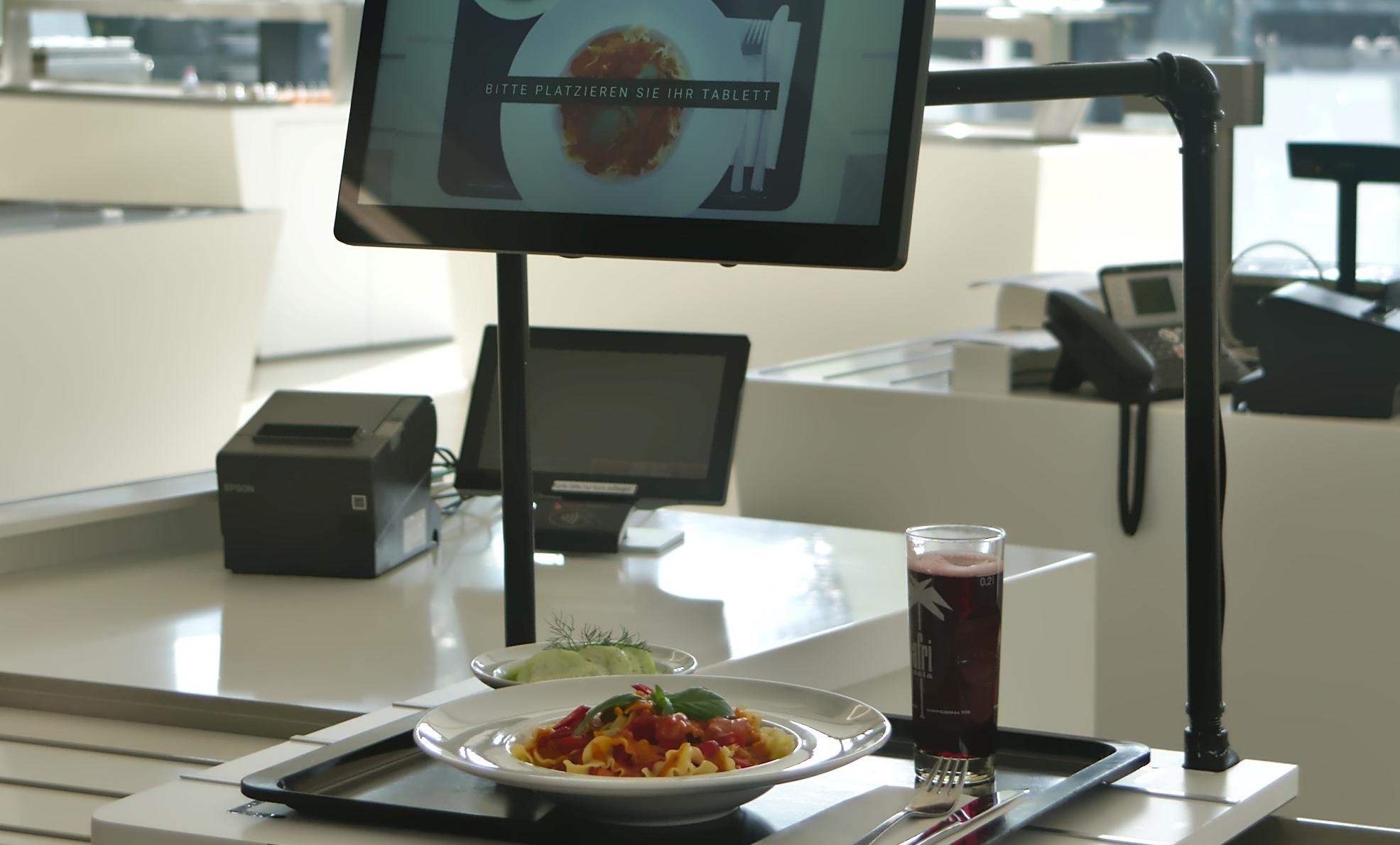 The auvisus GmbH from Karlsruhe has developed an automated payment process for the community gastronomy. The guest places his or her tray under a camera at the checkout, the algorithm recognises the dishes and calculates the bill – quickly and precisely. The solution, which is supported by image recognition, is compatible with existing processes as a plug-in and ideally manages without staff.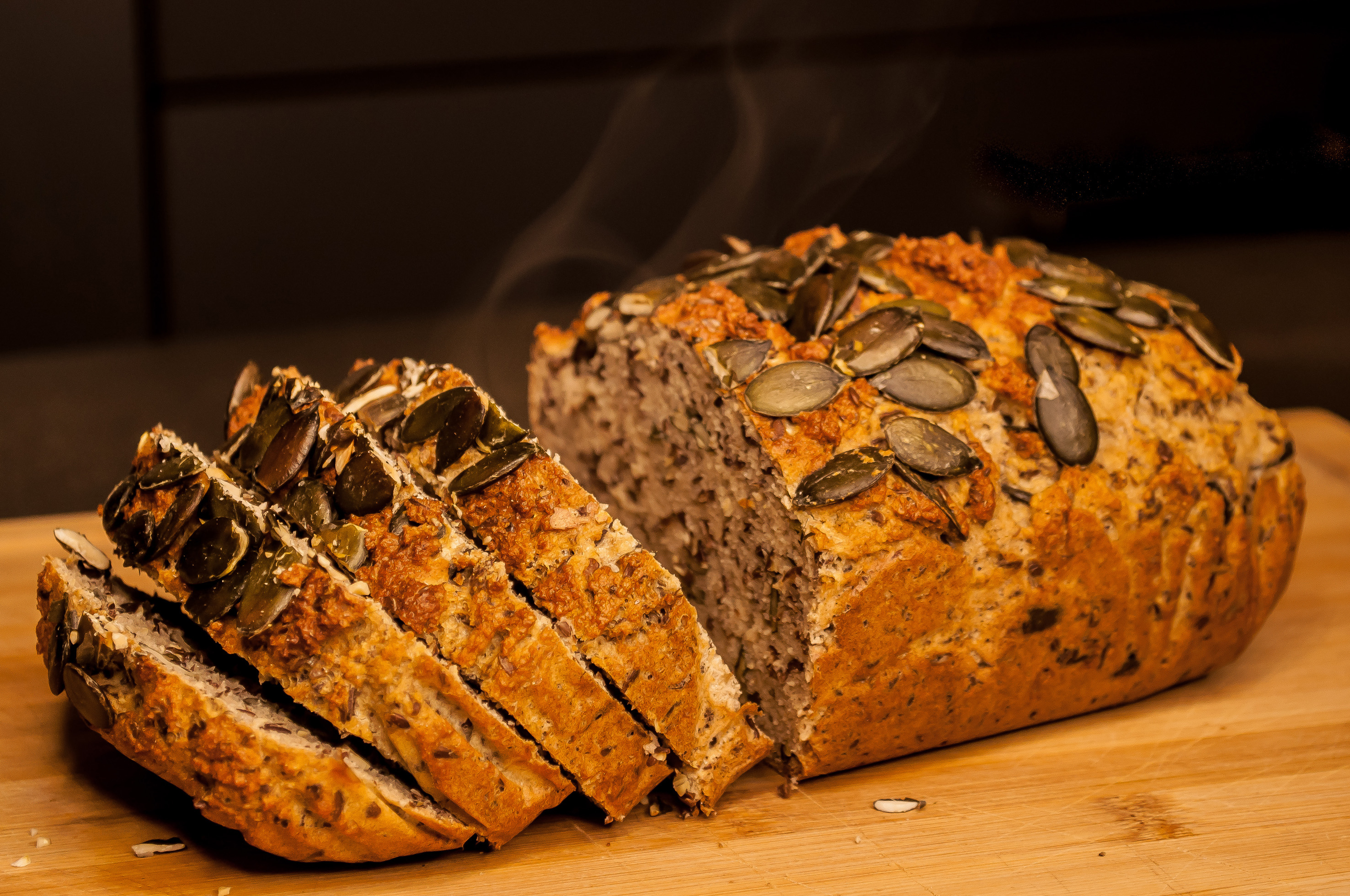 The special "Food for Future" prize is awarded to Brento from Herlikofen as a representative of many similar developments. The start-up company produces bread baking mixes and combines high-quality old grain varieties such as ancient grain, einkorn wheat and hemp flour with an insect component: Buffalo worm flour. The judging panel's selection did not focus on the bread itself, but on the idea of developing an additional valuable source of protein and combining it with ancient grains.
How to become a prize-winner
Your idea will be evaluated by a top-quality expert jury and presented to the specialist public. Functional systems, complete facilities, as well as individual components (accessories), designs and services, are permitted as competition entries. All entries must be developed to market readiness or their market launch must be imminent. They must not have been on the market for more than two years. The jury will primarily evaluate the degree of innovation and the unique practical significance, as well as economy, design, functionality and user-friendliness.
How you will benefit:
Great deal of attention and media presence already in the run-up to the trade fair
Publication of the winners as of November 2021on all

INTERGASTRA

media
Extensive reporting in specialist and online media
Significant publicity effect through use of the "INTERGASTRA Innovation Prize Winner 2022" logo for your communication
Highly publicised award presentation at

INTERGASTRA

Attention of almost 100,000 trade fair visitors, trendsetters, the reporting media and industry experts
Thomas Brütt, Managing Director Operations, Aramark
Henning Drenkhahn, Head Chef, Intercontinental Berlin
Joachim Eckert, Managing Director, Matthaes Verlag / Verlagsgruppe Deutscher Fachverlag
Fritz Engelhardt, President, DEHOGA Baden-Württemberg
Prof. Dr. Wolfgang Fuchs (jury chairman), Director of Studies for Tourism, Hotel Industry & Gastronomy II, DHBW Ravensburg
Erwin Kiefer, Freelancer AHGZ
Jürgen Köhler, General Manager, Mövenpick Hotels Deutschland
Ulrich Kromer, President, Messe Stuttgart
Bernd Reutemann, Staytrue Hotels & Consulting
Dr. Steffen Schwarz, Managing Director, Coffee-Consulate
Susanne Weiß, Managing Director, Ringhotels
Frank Widmann, Chairman, Meistervereinigung Gastronom e. V.
Copyright / Use of publication
All copyrights remain the property of the entrants. The entrant hereby grants Messe Stuttgart the right to report on the competition entries as part of the press activities relating to the "INTERGASTRA Innovation Prize 2022" and/or INTERGASTRA 2022. This provision also applies to submitted photographs and the results of the competition.

Submission of innovations

The submitted products must be adequately insured by the participants themselves, primarily against fire, theft, breakage and damage. The organiser will accept no liability whatsoever for damage to or loss of the submitted competition entries and documents.

Declaration of Identification and Condition

If products are submitted for which the copyright does not exclusively belong to the sender, a written agreement of the owner of these copyrights must be enclosed. This written agreement must also be provided in respect of press releases relating to this competition.