Matchmaking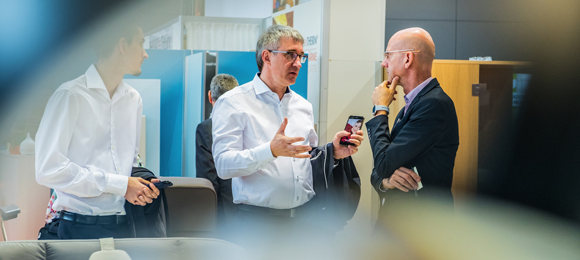 As part of interbad, Handwerk International Baden-Württemberg and the Enterprise Europe Network are organising a matchmaking platform together with international partners. Participation is completely free of charge and can take place independently of a trade fair visit. Make your first contacts now and expand your network.
Take advantage of the opportunity to establish new international business relationships! and exchange information on current trends and topics in 1:1 contacts.
The appointments can be held online or in person. For appointments at the fair, simply make an appointment and a meeting point with the desired discussion partner and go to the respective location on time. For virtual meetings, you can log in online at the agreed time.
Register now and take advantage of the opportunity to make new contacts in the run-up to interbad and consolidate them at the trade fair. You can already proactively contact other participants for discussions.