MACEAS GmbH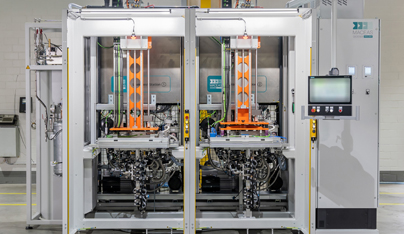 Leak Testing by Excellence
In addition to the metallic bipolar plates, they can now also test graphite bipolar plates for very low leakages in their helium vacuum leak test system. The basic principle is comparable to the leak test of the metal bipolar plate but differs in some details from each other regarding tool design, test parameters and handling.
Very short cycle times can also be reliably and repeatably achieved, although they also test all three circuits of the bipolar plates for leakage.

Want to learn more and meet the experts in person?
⏩ Visit the MACEAS team at their booth on 13 and 14 September 2023!