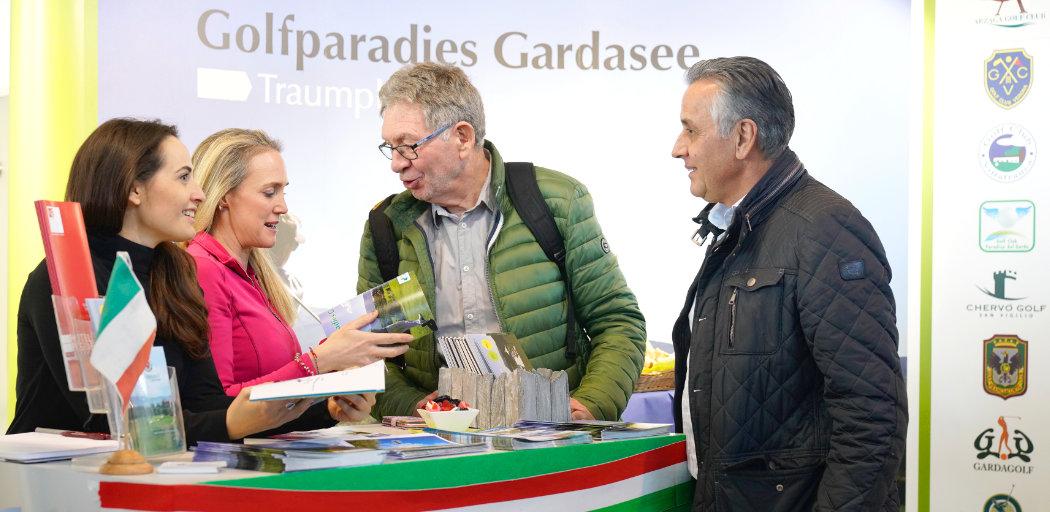 Attractive offer
Around 30,000 visitors will pack hall 9 from Thursday to Sunday on the second weekend of CMT, the world's biggest public trade fair for tourism and leisure, which attracts 300,000 visitors. For four days, the more than 240 exhibitors will attract amateur golfers, professional putters, whirlpool newcomers and wellness enthusiasts with their innovations. It's the perfect start to the season for your offering, too. The mix of golf, wellness and the parallel Cruise & Ship Travel trade fair guarantees visitors with substantial spending power.
Test, play, shop
The driving range, putting green, awards and a host of celebrities ensure this trade fair is one of the most popular golf events at the start of the year. It's where golfers come to look for what's novel, innovations and new travel destinations and golf courses. Visitors with high pending power stroll excitedly through the international range, seeking detailed advice, buying and booking. Perfect for exhibitors who want to fill their order books right at the start of the season, and attract new customers.
Secure your place now at Golf & Wellness Holidays 2022!