The secrets of gelato production
At the largest trade fair for handcrafted gelato north of the Alps, the gelato professionals Giorgio Ballabeni (Munich), Alessandro Romeo (Verona) and Paolo Cappellini (Ancona) will share their expertise in live shows and workshops on the Grand Prix GELATISSIMO stage from 5 to 9 February 2022.

Giorgio Ballabeni from Munich will present, among other things, how to prepare first-class candied fruit. In addition, Alessandro Romeo from Verona will talk about how homemade chocolates can be marketed as additional business. A special highlight: the lecture by Paolo Cappellini from Ancona. He will present his new book "Gelatology" and let the audience in on the secrets of handcrafted gelato from a chemical point of view.
Georgio Ballabeni
Munich

Live Shows:

"Dried Fruits"
6 Feb 2022 | 01:30 pm
"Coconut"
8 Feb 2022 | 01:00 pm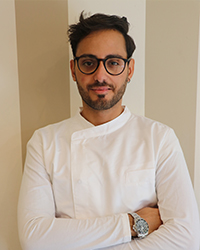 Alessandro Romeo
Verona

Live Show:

"Chocolate in gelato and pastry"
5 Feb 2022 | 01:30 pm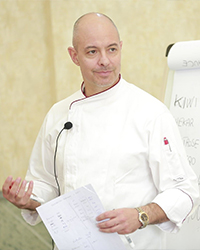 Paolo Cappellini
Ancona

Live Shows:

Presentation of his new
book "Gelatology" edited by
Levati Editori
6 Feb 2022 | 02:30 pm
7 Feb 2022 | 01:30 pm