Technology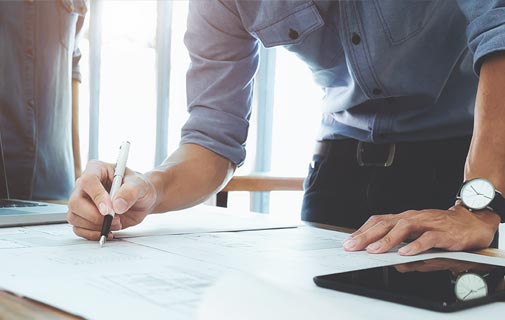 Our technical event service is your contact for the feasibility of your event from a technical and safety perspective. The expert team is the interface between organisers, project management and other stakeholders as well as responsible authorities.
Our technical event service handles the following tasks for you:
Event concepts
Permits (e.g. office for citizens and public order)
Baden-Württemberg regulations on places of assembly (VStättVO)
Compliance with laws, regulations and fire-protection requirements
Creating and updating your hall layout planning
Stand construction approval (in accordance with the technical guidelines, except structural analysis)
Submission of plans for approval to the relevant office for building regulations
Traffic planning/site plan
Logistics of special exhibits
Creating security concepts
Hall support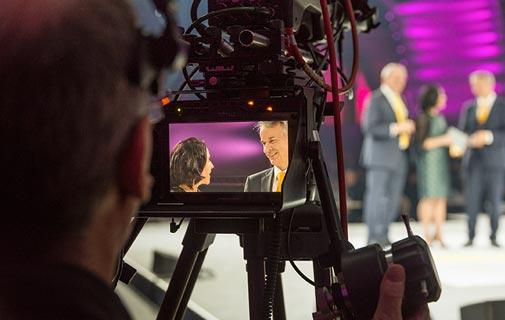 Neumann & Müller - our partner for cable suspension, rigging, event technology, media repository
As a premium supplier of technical event equipment, N&M offers a full range of services that includes professional consulting, creative design, technical conception, and detailed planning and execution in everything from audio, video, lighting, and conference technology to media production, event IT, rigging, and stage construction. Whether it's trade fair and product presentations, conventions, symposia and press conferences, gala events, shareholders' meetings, or cultural gatherings – N&M delivers quality that sets the standard in its industry. The expertise we've built up over our more than 35 years in business means we'll provide the best possible support in helping your event succeed.
Our N&M teams have several offices on the convention centre and trade fair grounds, and can assist you in every phase of your project, from the initial concepts to their full realisation.
When it comes to cable suspension and technical solutions, we partner with and advise you, drawing on our extensive experience and our knowledge of the Stuttgart trade fair grounds.
More information about our partner Neumann & Müller.
Contact event engineering team:
+49 (0) 711 185679-300
​​​​​​​ics.stuttgart(at)neumannmueller.com
Cable suspension contact team:
+49 (0) 711 185679-360
​​​​​​​messe.stuttgart(at)neumannmueller.com