FDP State Party Conference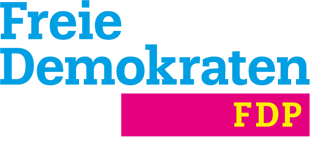 The 121st State Party Conference of the FDP (Free Democratic Party) was held in the ICS International Conference Center Stuttgart on 19 June 2021. During the event, the new State Chairperson, the new State Treasurer and the new State Executive Committee were elected. Thanks to the Safe Expo and the Hygiene concept of Messe Stuttgart, the event could take place with 400 participants present in the Conference Hall C1. As a hybrid event, it was broadcast via lifestream. The votes of the delegates were taken electronically.
"Thanks to the great flexibility and utmost professionalism of the Messe Stuttgart team, we were able to hold a large attendance party conference safely and to the complete satisfaction of our 400 delegates and state executive committee members, even under the difficult conditions of the Corona pandemic. The excellent technical equipment at Messe Stuttgart and its central location are particularly worthy of mention. This guaranteed the smooth operation for us and our service providers - for example in the area of electronic voting or livestreaming. "
Jan Packebusch,
Chief Executive Officer of FDP Baden-Württemberg