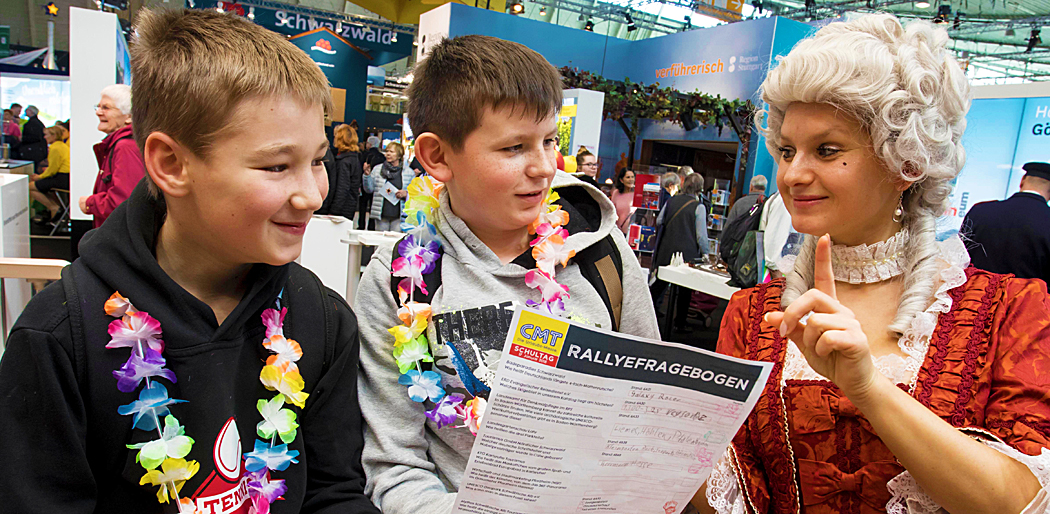 A class trip through Baden-Württemberg
The CMT School Day is not just for globetrotters, it is also aimed at clever young holidaymakers who know a great deal about their own country or want to become better acquainted with it. School students will discover Baden-Württemberg in a playful way during a quick knowledge rally. Small tasks relating to Baden-Württemberg must be completed. The students will find the answers on around 20 stands of the participating exhibitors in the Baden-Württemberg Hall (Oskar Lapp Hall, Hall 6). The exhibitors donate a generous amount for every school student who visits an exhibition stand. At the end of the rally, all the children take part in a raffle with fantastic prizes. The proceeds are donated to a good cause.

Visit the CMT School Day and experience together with your school class a varied and exciting school day at the Stuttgart Trade Fair Centre.
Admission is free on this day for you and your school classes.
Careers Day
At the same time the Careers Day for school leavers, trainees and students provides valuable information and contact opportunities for the start of a career in the tourism industry.
Numerous participants and happy winners
Almost 1,300 school students attended the School Day during CMT 2019. This year's main prize worth € 9,000 was awarded to the Schönbuch School in Calw. Congratulations!