CMT school day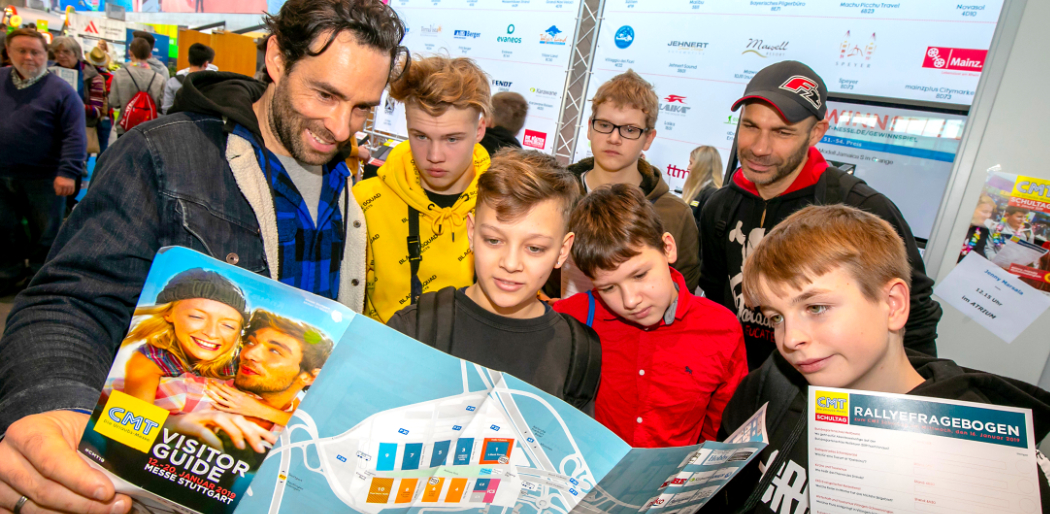 A big thank you to all participants of the school rallye at CMT 23!
We hope you had fun with the puzzle and got to know Baden-Württemberg even better. The prizes have been drawn and the winners have been notified. If you are not one of the lucky ones, you will have another chance at CMT 2024 in January.
We are already in full planning for the next exciting rallye and are looking forward to seeing you all again!
From September on you will find first information here, and please don't forget to let your teachers know!
Until then, best regards from the CMT team.