CMT school day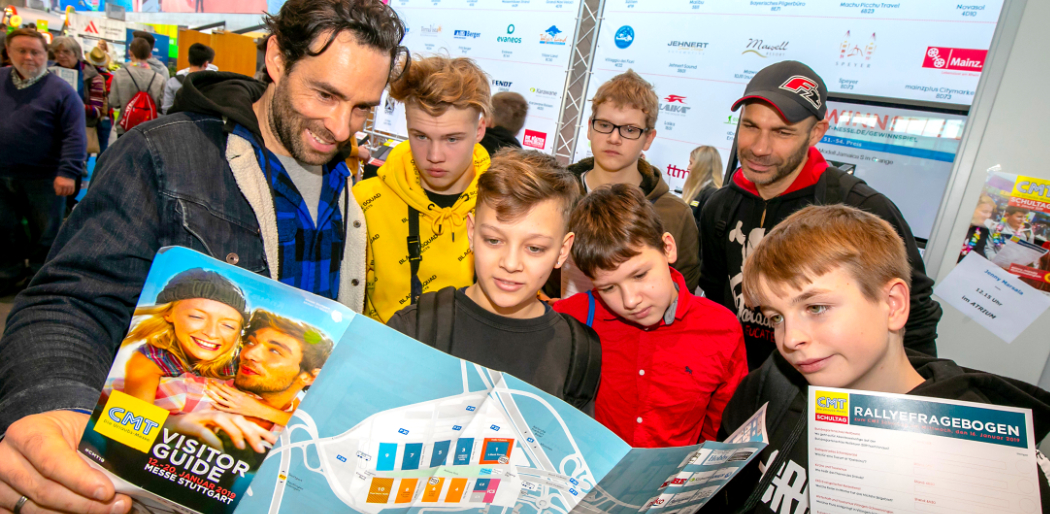 The CMT School Day not only wants to see global travellers, but also canny future tourists who want to learn about their own state or find out more about it. School pupils will playfully discover Baden-Württemberg in a quick knowledge rally. Small tasks about Baden-Württemberg have to be solved. The school pupils will find the answers on the roughly 20 stands of the participating exhibitors in the Baden-Württemberg Hall (Oskar Lapp Hall, Hall 6). The exhibitors will donate a generous amount for every pupil visiting a stand. At the end of the rally, every pupil takes part in a lottery with great prizes.
The amounts won will go to good causes.
Visit the CMT School Day and experience a varied and exciting school day at the Stuttgart Exhibition together with your class.
On this day, entry for you and your classes is free.
Career Day
At the same time, the Career Day offers school leavers, apprentices and students valuable information and contact possibilities for starting a career in the tourism industry.