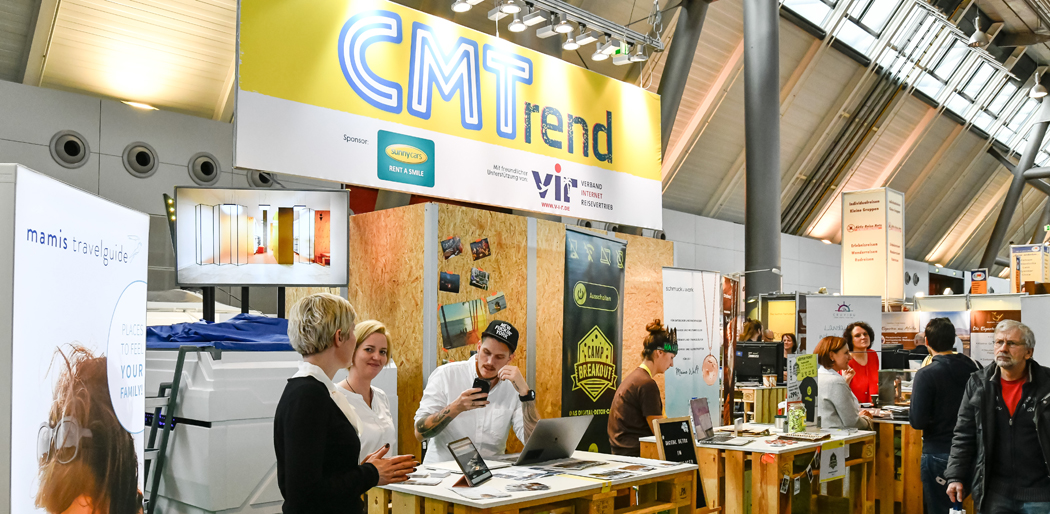 Innovative concepts in Hall 8
Flexible and inexpensive exhibition opportunities
After last year's successful premiere of CMTrend there will again be a CMTrend Joint stand in 2020 organised in cooperation with the Association Internet Reisevertrieb e.V. (VIT) and the sponsor Sunny Cars GmbH. On this attention drawing platform, innovative tourism businesses can present their offers to around 260,000 visitors at particularly attractive conditions.
Everything ready to go
As a participant of the Joint stand, you will come to a ready-made stand and will need no extra set-up time. You can reserve a stand for the complete trade fair (9 days) or for only 3 consecutive days (in 3 slots). Pitches and short presentations on the stand screens are possible, too. In addition, you have the opportunity to present your business at the VIR-Start-Up-Night to CMT exhibitors.
You want to be part of it? Contact the CMT Project management about a presentation on the CMTrend Joint stand. Find the details of the attractive stand construction package and the registrationformsfor CMTrend here.