CMTrend (Start-Up)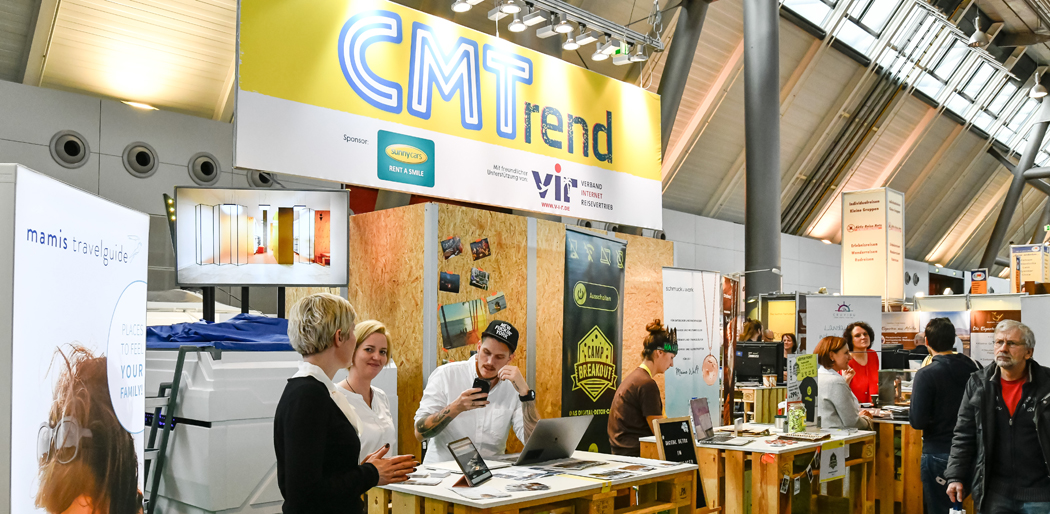 Innovative concepts in the Alfred Kärcher Hall
Flexible and cheap exhibition possibilities
The CMTrend community stand in cooperation with the Verband Internet Reisevertrieb e.V. (VIR) is an ideal platform for young start-ups. Innovative companies from the tourism branch can present themselves here to the visitors in particularly attractive conditions.
Everything ready to go
As a participant of the Joint stand, you will come to a ready-made stand and will need no extra set-up time. You can reserve a stand for the complete trade fair (9 days) or for only 3 consecutive days (in 3 slots). Pitches and short presentations on the stand screens are possible, too. In addition, you have the opportunity to present your business at the VIR-Start-Up-Night to CMT exhibitors.
You want to be part of it? Contact the CMT Project management about a presentation on the CMTrend Joint stand.