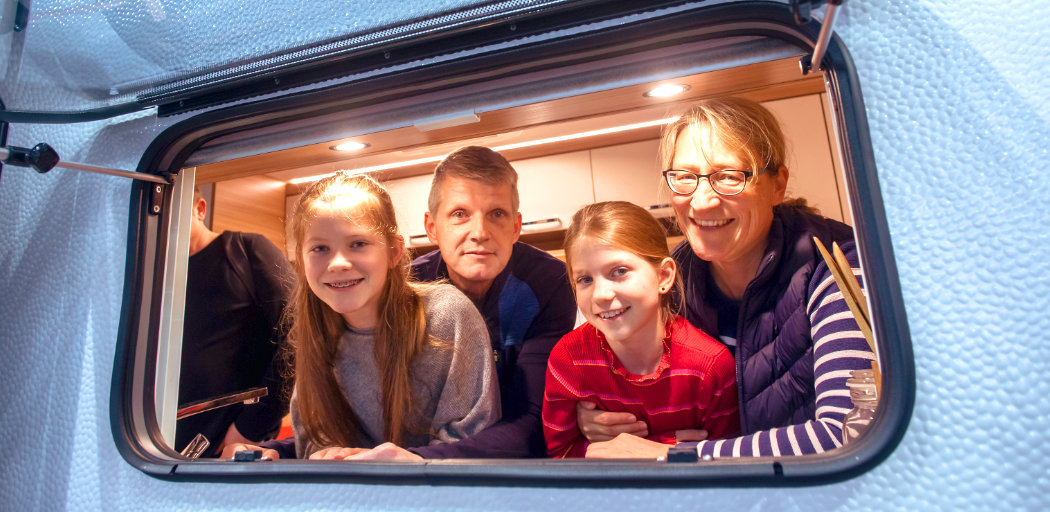 Season opener for world novelties
Caravanners make purchases at CMT
The CMT is one of the most important marketplaces and trend barometers for the motorhome and caravan industry. For manufacturers, it is perfect moment to present world firsts to visitors from all over Germany, who are keen to find out about innovations and to invest.

With more than 1.000 leisure vehicles and accessories, it is Germany's largest show for new camping and caravanning products at the start of the season. The virtually end-to-end selection is a paradise for caravanner with a mind to buy.
Hall 7: Accessories on an area of 10,000 square metres
The interest in accessories has been growing for years and keeps gaining importance. Meanwhile, this segment fills a whole hall. Almost every caravanning visitor and all camping enthusiasts are drawn to a shopping tour through the 10.000 square meters Accessories hall 7. Here, they find everything that makes the camper life more pleasant. Hall 7 is the ideal marketplace for suppliers of camping accessories and mobile multimedia solutions.
Hall 10: Camper vans and van life
Camper vans and panel vans are the no. 1 trend topic in the caravanning and motor home section. They are enjoying ever growing popularity, especially with young campers.
Van life - living and travelling without limits
Live in the most beautiful places of the world, wake up every day in a new spot and enjoy nature from your bedside. More and more young people make their dream come true and just move into a van and out into the world. CMT 2020 will dedicate a complete hall to this trend topic and offer the entire range of products and services to the growing scene.
- Camper vans
- Panel vans
- Conversion modules
- Conversion specialists
- Experts and insiders
Meet van life enthusiasts looking for the perfect vehicle and the fitting conversion and inspire them.