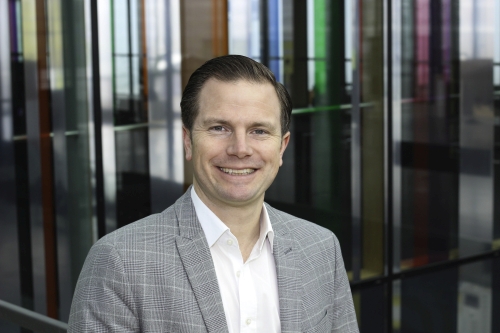 AMB is one of the most important international industry meeting points for the metal working industry and will be held for the 20th time from September 13 to 17, 2022. Despite the wide range of digital discussion and presentation platforms that emerged during the Corona crisis, the need for a trade show continues unabated and a new start is more important than ever for all those involved in the trade show. Why trade fairs are important even in Corona times and how they can be implemented is the subject of a question and answer from Gunnar Mey, Head of the Industry Department at Messe Stuttgart.

Why is a real trade fair important for the metalworking industry (especially in Corona times)?
The business relationship between customer and supplier is based a great deal on mutual trust, which is built up primarily through direct personal contact. For this purpose, trade fairs offer an optimal platform to initiate or deepen long-term business relationships and to make the search for competent partners as efficient as possible for both sides.
Why book an exhibition stand now, even if we are still in the middle of the Corona pandemic?
Taking into account all the important requirements, such as extra-wide aisles for more spacing, generous parking spaces in front of the bistros, but also the regulations for directing the flow of visitors at the entrances and exits, we will start planning the hall in the fall of 2021. The sooner we know the requirements of our exhibitors, the better we can implement them - be it the desired proximity to a particular company or the specific location of the stand in the hall. Anyone who registers now will be actively involved in shaping AMB 2022.
What does the hygiene concept look like?
The trade show's "Safe Expo" hygiene concept consists of six pillars and has already proven its worth at the first events such as the AMB Technology Forum. It is based on the company's own, Corona-compliant, behavior on the trade fair grounds, consistent information and control of exhibitors and visitors, the corresponding requirements for gastronomy and catering, as well as proper ventilation in the exhibition halls and the necessary regulations for registration, admission and contactless payment. In this way, every event at the Stuttgart trade fair center becomes a "Safe Expo".
Are there new formats? Is the AMB going digital?
The last few months and not least the AMB Technology Forum have shown that there are sensible digital additions. We are currently discussing these, for example, in talks with our conceptual sponsors, media partners and exhibitors who support us in designing the supporting program. These include (live) streams of technical presentations, but also a digital matchmaking platform for exhibitors, visitors and journalists at AMB 2022.
The AMB team is looking forward to welcome you back in Stuttgart. Register now for our newsletter or ask for all important information in the run-up to AMB.